Mat Kearney @ Playstation Theater, NYC
Live Reviews | Mar 17th, 2018
Date: March 15th, 2018
Opening Bands: Andrew Belle, filous
I've been a fan of singer-songwriter Mat Kearney for almost 10 years now but never got a chance to see him live, until last night. He played a packed Playstation Theater in Times Square, with Andrew Belle and DJ filous. I'm glad I got to see him perform finally because he was awesome!

For those that might not know of Mat Kearney, he's a pretty popular singer/musician that has been heard on TV a ton of times, made countless appearances on Today show and other shows. One of the latest appearances on Today, Hoda had a report about a terminally ill young girl who was a big fan of Mat. She would sing "On and On" with her Mom, which was was her favorite song. After her death, her Mother started a charity involving music and was surprised by Mat Kerney one day. Safe to say, if you watch the video, you'll be crying too. Everytime I hear that song now, I think about that segment.
Mat has a new album coming out May 4th called 'Crazy Talk,' which is the main reason why Mat was touring. Plus, he just hasn't headlined in a long time in NYC. I suppose when you're having a kid, that puts a detour on your plans as a musician. Besides that, he's had a bunch of top 20 hits, a bunch of albums that have done really well and everytime I listen him, I'm curious to wonder why he's not more famous than he is. His style is pop, there's slow acoustic stuff, and he mixes a bit of hip hop in there as well.
The last time I tried to see Mat play was about 6 or 7 years ago. He was headlining somewhere, I bought tickets but then found out I had to go to a family function so I had to sell the tickets. I was just a little annoyed by that but happy I finally saw him live since been listening to his music for a decade. His set definitely didn't disappoint.
The opening act was DJ filous, who is from Austria and has worked with Mat before, for a song. He played that and some other things, but DJing stuff isn't really my thing. I'd rather much just have another band play and have the DJing stuff in-between sets. The second act was Andrew Belle, an artist similar to Mat Kearney. He and the rest of the band reminded me of Coldplay a little as well. I actually liked a few songs that I heard at the show and will be checking it out. Sort of a cross between indie pop, pop, and alternative. Not sure which song it was but loved the chorus of one of them, and it had lots of "whoahs" in it.
Mat Kearney came on stage a few minutes later then they were supposed to, but that didn't stop the people from having a great time when he did hit the stage. He opened with "Hey Mama," followed by "Young, Dumb and In Love." Two pop style songs and that certainly got the crowd into it. Mat had great energy on stage, singing into the mic and then moving around to each side of the stage when it called for it. Happy he wasn't a performer that just stands still. Other standouts early on that I loved hearing were "Fire & Rain," "Count on Me" and "One Black Sheep." Since he has a new album coming out in May, he played a few songs from that as well like "Face to Face," "Better Than I Used To Be" and "Kings & Queens." Can't wait to hear the rest of the album because those songs were really good.
In between songs, he was asking where everyone was from. One point he mentioned CT for their pizza. Really, CT? Not NY? Maybe he just didn't know what to say about Connecticut. Then he was going over the country, calling out certain sections and then someone said the south. He joked, well you guy are slightly racist. That made me laugh, even though it probably pissed off some people. Towards the end of the set, he went into the crowd to sing. Then he brought a girl up on stage to hold a disco ball, then the light shined all over the place. It was a very Peter Gabriel-ish moment.
Other highlights for me included: "All I Need," "Closer to Love, ""Air I Breathe," "Runaway / Forever Young" and "Ships in the Night." After "Air I Breathe," he went into a short version of the late Tom Petty's "Free Fallin." It was a different take of the song but I liked it. "Ships in the Night" is one of my favorite songs by Kearney, so I was happy to hear that. I was hoping for "What She Wants" and "On & On," but I'm sure if I hear "On & On" I would have been a crying mess and that wouldn't be good for anybody.
Mat came back for a 2 song encore, but started out singing "Where We Gonna Go From Here" on a little stand in the middle of the crowd. It's little touches like that that make Mat a special musician, who isn't afraid to go into the crowd and do something unconventional. He finished off the night with the song that got me into him, "Nothing Left To Lose." I heard the song while walking around an AC Moore store and had to look it up. There wasn't Shazam back then, I don't think anyway, so I had to remember some of the lyrics to look it up.
Mat Kearney is an awesome performer and musician, who sounds excellent on his albums and live as well. If you ever get a chance to see him perform, you should check him out because you'll have a good time….well maybe not that one guy who was passed out, sleeping in the stadium seatings all the way in the back.
Here are some of my favorite shots, more will be posted on SkaPunkPhotos.com later on.
Filous
Andrew Belle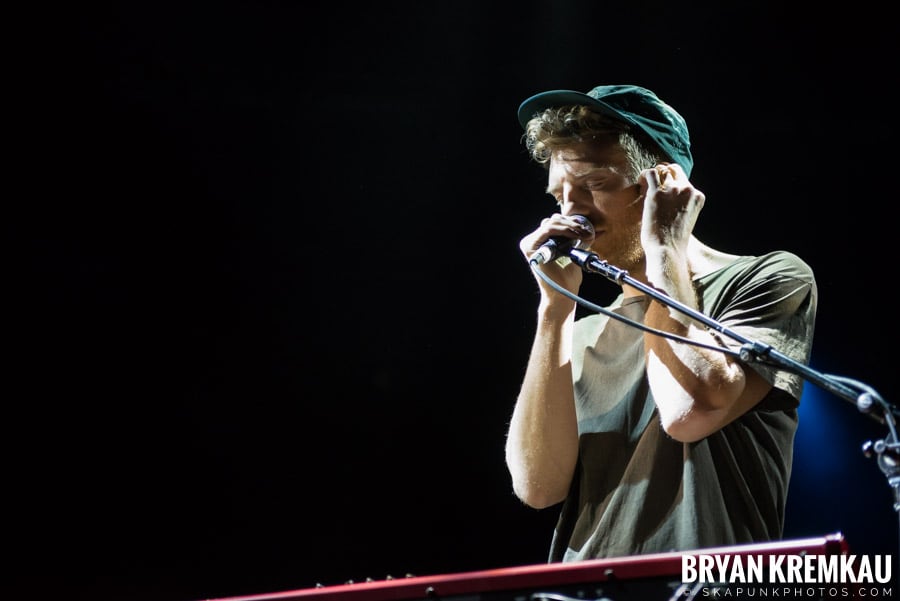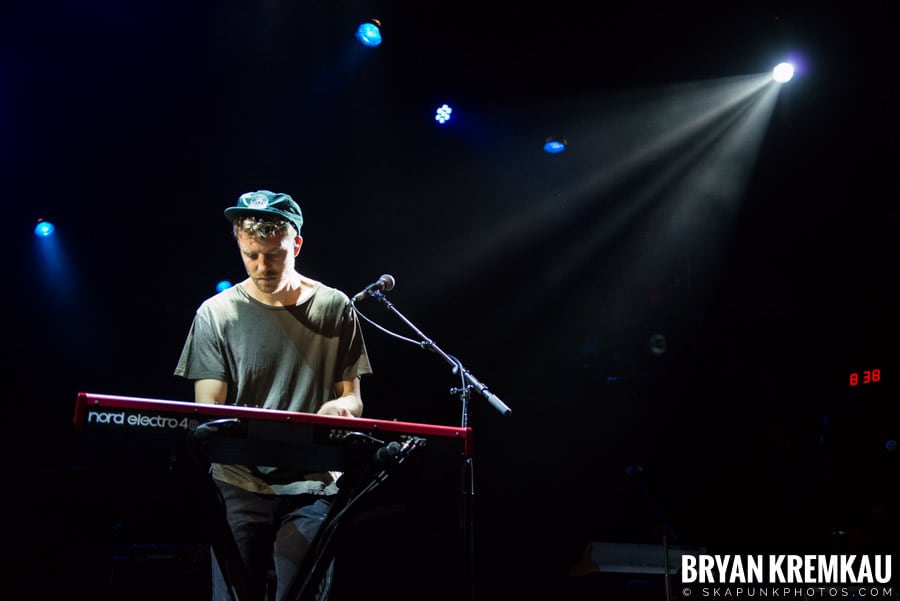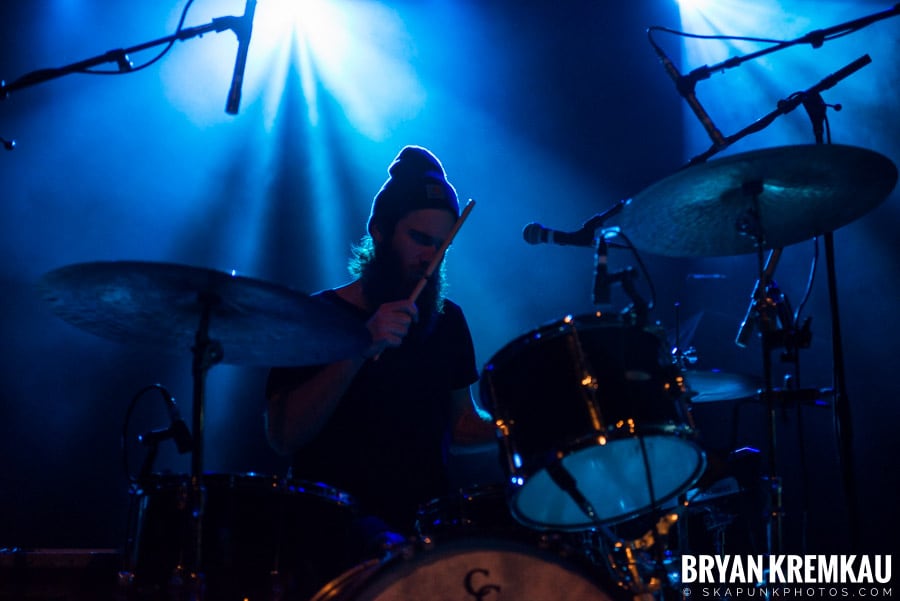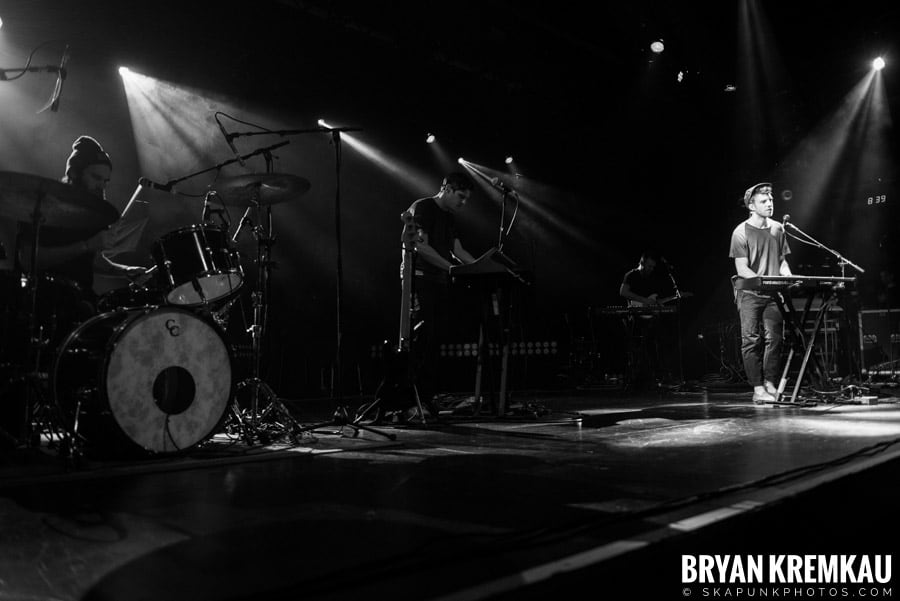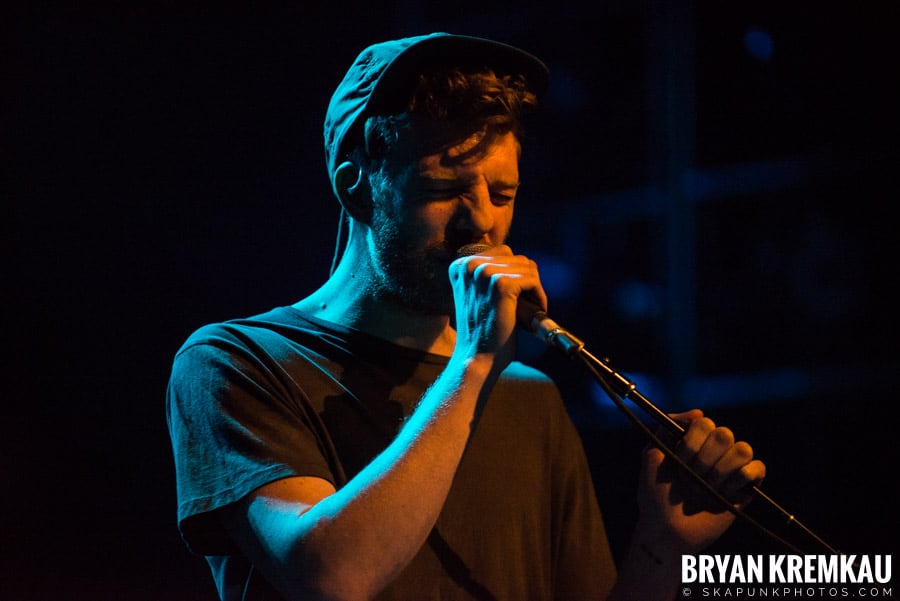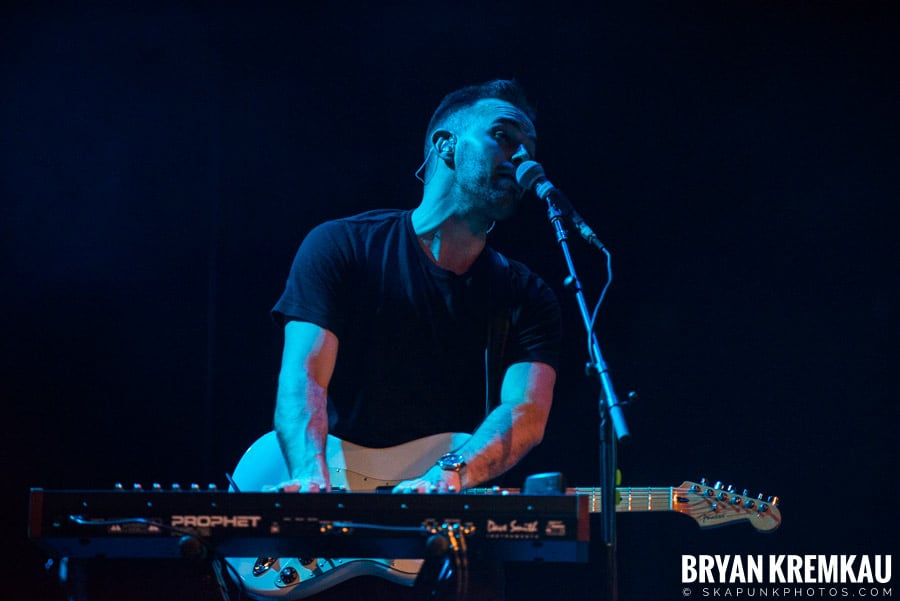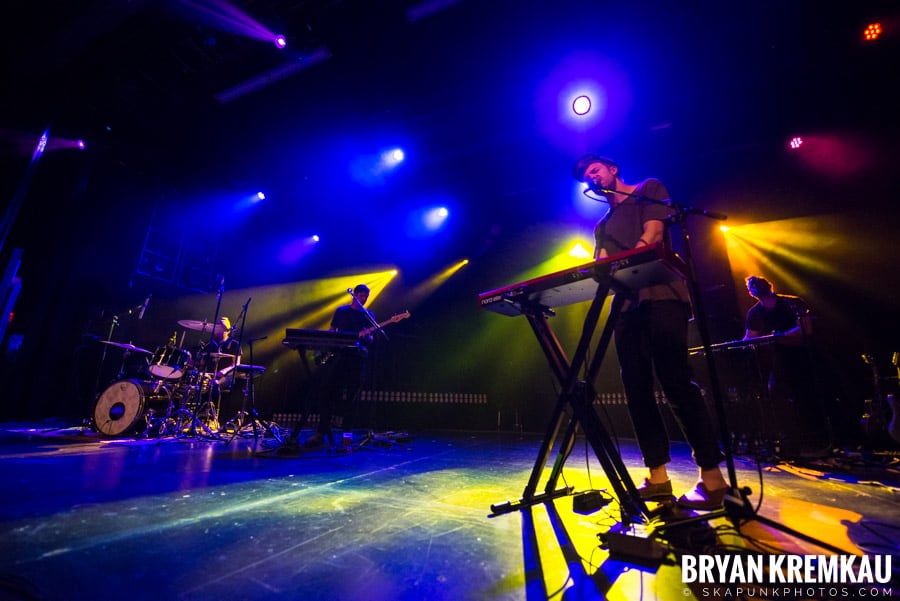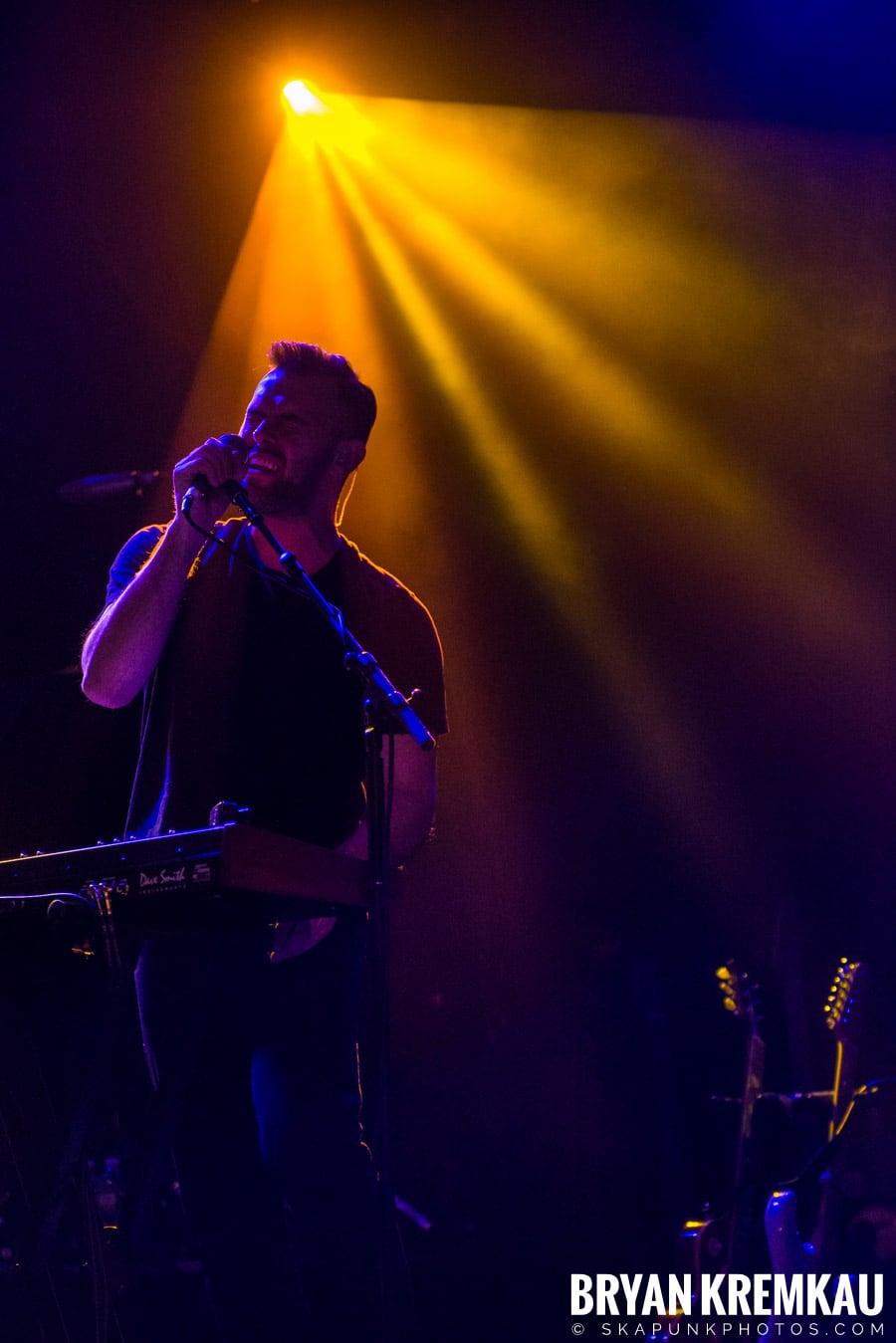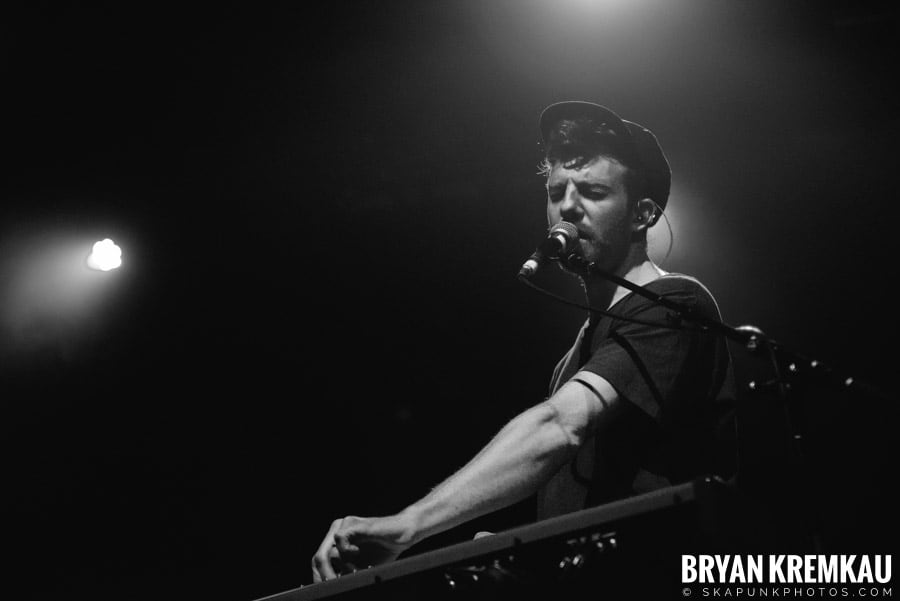 Mat Kearney