The Pietasters @ The Trocadero, Philadelphia, PA
Live Reviews | Jun 15th, 2001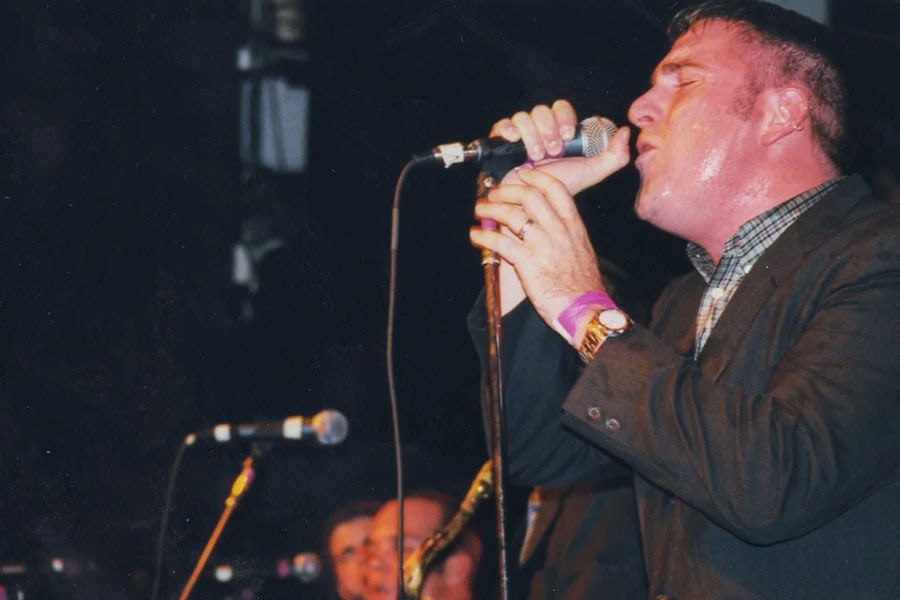 Photo by Bryan Kremkau
Opening Bands: Freakin Cads, the Rustic Overtones, 2 Skinnee J's
Date: June 15 2001
Venue: Philadelphia, PA
The Freakin Cads opened the show. They played songs from their album, Escape From Philly. Overall they had a pretty good set.

Next up were the Rustic Overtones. A lot of people had gathered in front for them. When they started, you could tell that something was off when they were playing; they didn't sound too good. They played several songs from their latest album. All and all they were a bit disappointing.
After them, 2 Skinnee J's came out to play. They played about nine songs and were having a very good set. Then a person working at the Trocadero projected the 76ers/Lakers game on a wall, so it seemed like that drew more attention than the band did. But, non the less they had an awesome set.
Finally, the most anticipated band, The Pietasters, began to play at 10:30. Before they started there set, they announced that after this show, Tom Goodin would no longer be playing live with them and Toby would be taking over the guitar. They then opened with Tell You Why. They then played a bunch of stuff from oolooloo, but nut much stuff from their new album Awesome Mix Tape #6. Then they played Out All Night, Something Better, Girl Take It Easy, Maggie Mae, and Time Wont Let Me. They played some other songs, but those songs were the highlights. Maggie Mae was fun because the lead singer was jumping off the stage, having people sing into his microphone.
After there set was finished they came back out and performed an encore, singing Drinking and Driving, which was awesome. The Pietasters were definitely the best band there, but all together, it was a great lineup.