Young Dubliners @ Burlington County Amphitheater, Westampton, NJ
Live Reviews | Sep 1st, 2016
Date: August 27, 2016
Band Website: http://www.youngdubliners.com
After a long day spent at the beach near Asbury Park, NJ, I decided to drive cross state and down the NJ turnpike to Westampton, NJ for the return of the Young Dubliners there. A free show in a great, family oriented outdoor amphitheater. I last saw them there 9 years ago and it was a memorable show. This night in August was no different as the band put on a very generous, exciting and fun two hour set with a slight break in between.

It was the perfect evening for an outdoor night time concert too. Not overbearing with the humidity & heat and the sunset afterglow was amazing! I laughed during the set because I noticed Brendan (the bassist) and avid photographer himself, was looking around admiring the skies. He looked over, I made a gesture like I bet you are jealous you can't take pictures right now. He smiled, laughed and agreed. Quite the crowd on hand as well. The place really filled up and it was nice to see great support for a hard working, and entertaining Celtic Rock band. Keith Roberts, the singer, interjected with some funny stories in between songs, even announcing he was battling allergies. I guess all those days on the road will catch up to a singer and this was their last gig before heading home for a few weeks.
The setlist featured a wide range of their records from their latest "9" from 2013 to some of the older albums like "Red," and "Absolutely." Their most popular record, as announced during the show, was their cover album of Folk and Irish Classics "With All Due Respect- The Irish Sessions." They saved most of those tracks for the 2nd set and the end so that the audience was good and ready for them to break out in a dance. Well, some of them did. My favorites played that night were "Brown Dog" "Don't You Worry," "Seeds of Sorrow," and "Touch The Sky."
Fantastic full night of music from the Young Dubs and great weather, should make this an annual stop on their busy tour schedule and I'll gladly make the 2 hour drive south for it!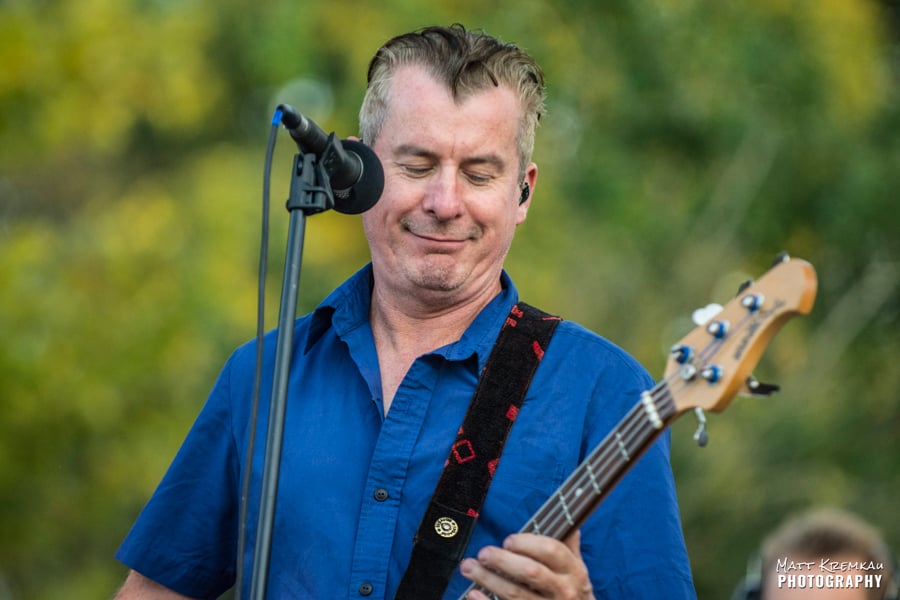 For a look at the full photo album, please click here:
https://mattkremkau.smugmug.com/CONCERT-PHOTOGRAPHY/YOUNG-DUBLINERS-BURLINGTON