ReadJunk.com's Holiday Gift Guide 2015
Articles | Nov 27th, 2015
Another holiday season is here and it's that time to buy a bunch of crap you probably don't need. Just in case you need to buy some junk for people, we have compiled a list of things you might be interested for this holiday season.

Photography Prints:
SkaPunkPhotos.com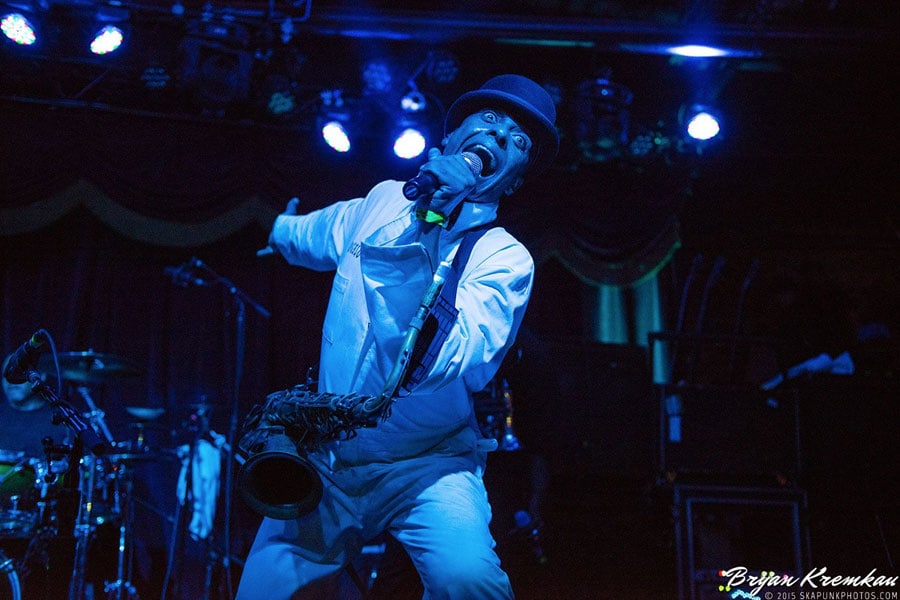 Find a photo you want on SkaPunkPhotos.com and shoot me an email if you're interested in a print for that special someone! I'll have online purchasing setup for next year, I promise!
Matt Kremkau Photography


My twin brother Matt's photos are on sale at his SmugMug page.
My T-Shirts
What's cooler, The Misfits or the Misfit Toys?
I'm proud of this shirt and think you should buy it too! You'll be the cool one at the show instead of wearing a band shirt of the band you're seeing
New York Red Bulls: Ginger Ninja

New York Red Bulls Dax McCarty, the Ginger Ninja NES shirt that I did
New York Red Bulls: Marsch's Red Army

Soviet propaganda poster inspired New York Bulls shirt
Other T-Shirts
I got this last year
Simple yet so good
I wanted to design this but someone beat me to it.
Immortan Joe from Mad Max Fury Road

Love this desgin, need to buy it some day or would make for a nice present, hint hint..size M, black.
Aww
and Straight Edge to boot?
It's the most dreadful place on earth!
Didn't take long for someone to mashup Game of Thrones and The Walking Dead
This Mr. Robot shirt stands out from the pack on Teepublic
Nothing is awesome as The Hoff
Movie Junk
I want one!
I want this too!
Star Wars: The Complete Saga (Episodes I-VI) [Blu-ray]

Watch all the unnecessary updates to your favorite trilogy
Star Wars Episode 7 Funko Pop -Kylo Ren

Get this now and hope Kylo Ren doesn't suck in the movie
Star Wars Episode 7 Funko Pop – Captain Phasma

Brought to you by Chrome
Star Wars Episode 7 Funko Pop – Rey

I'm sure Star Wars geeks doesn't want a female Star Wars character memorabilia unless she's in a slave bikini
Star Wars Episode 7 Funko Pop – Finn

Man I hope this movie doesn't suck!
FunKo POP Movie: Buddy the Elf Toy Figure

Buddy the Elf what's your favorite color?
The Hobbit Extended Edition Trilogy: 3 Movie Collection

Watch all three Hobbit movies and fast forward all the bloated stuff that wasn't in the books.
Marvel Cinematic Universe: Phase 2 Collection
Lots of good stuff in here
Monty Python and the Holy Grail 40th Anniversary Edition [Blu-ray]

The 40th release of this movie
Exclusive Star Wars Death Star Waffle Maker

"Death Star waffles again! uggghhhh" – my kid in a few years
Such an underrated fantasy movie
Mad Max: Fury Road (Blu-ray + DVD + Digital HD)

One of the best movies of the year!
A fun movie, although a little similar to the original
Ant-Man 2-Disc 3D BD Combo Pack [Blu-ray]

Entertaining as hell!
Inside Out (Blu-ray/DVD Combo Pack + Digital Copy)

Cute and made me teary
Still haven't seen all of the James Bond movies
NECA Guardians of The Galaxy Body Knocker Dancing Groot Figure

I need one of these already…
National Lampoon's Vacation Wally World Adult T-Shirt

Marty Moose!
TV Junk
Worth buying just for Hardhome episode
Marvel's Agent Carter: Season 1

Who would have thought a non-superhero show would be so great
Surprisingly very good
Justified: The Complete Series

Pretty much flawless series
Fear the Walking Dead: Season 1 [Blu-ray]

A decent spin-off series to Walking Dead
Shirt Tales: The Complete Series

I need to buy this
The Herculoids: Complete Series (2 Disc)

I loved this one as a kid
Game of Thrones Custom Made Legos

Reenact the Red Wedding with Lego Game of Thrones characters
Monopoly: Game of Thrones Collector's Edition Board Game

Oh no, you landed on Frey's The Twins!
Nice depressing holiday cartoons for the whole family
Married with Children: The Complete Series

Very cheap for the whole series!
Pretty weird looking Walking Dead characters
At least Jayne wasn't a right-wing lunatic
You're a stupid bastard and got no arms left, you can't collect $200.
Festivus for the rest of us
Alias (Marvel's AKA Jessica Jones Graphic Novel)

Read the comics that made Marvel's Jessica Jones awesome.
Funko Legacy Action: GOT – Jon Snow

Become a Night's Watch member and stab Jon in the back repeatedly.
The Walking Dead Compendium Volume 3

Volume 3 of the Walking Dead comics
Gumby: Complete 50's Series Plus Collector's Edition 1950s 6 Inch Bendable Toy

I love Gumby!
Wire, The: The Complete Series (BD) [Blu-ray]

One of the best TV series ever
Batman: The Complete Television Series

Holy boxset Batman!
Music Junk
Rare Breed Flexi Disk Subscription

subscribe and get some cool music
Pilfers are back again!
Star Wars: The Force Awakens Soundtrack

new John Williams Star Wars film score!!!!
Album of the year
Awesome reggae album
Greenland Whalefishers – "The Thirsty Cave"

GWF continue to release awesome stuff!
Midnight Mantics – Mixtape Vol. 1

Synth pop goodness
The White Buffalo – "Love And The Death Of Damnation"

Americana doesn't get much better than this!
Levellers documentary that should be seen by any fan
80s..check…ska…check…bitchin tunes…check…
Chris Trapper – Symphonies of Dirt & Dust

Chris released this one out of the blue this year and it's an excellent album!
It has the latest David Hasselhoff's gem "True Survivor" on it!
The Pogues Ace Of Spades Shirt

Pogue Mahone!
NOFX are finally back with more hijinks in foreign countries
Carbon Leaf redid their already good Love Loss Hope Repeat and made it even better
A true love story
Punk Rock Blitzkrieg: My Life as a Ramone

The inside story of the Ramones, by a Ramone.
Ska'd for Life: A Personal Journey with The Specials

Horace's book about being The Specials
Black By Design: A 2-Tone Memoir

Another ska memoir to put underneath the tree
Reissued and lots more stuff
Such an awesome film score!
Get in the mood for the holidays with 80s porno music
Other Junk
I have most of the Far Side but one collection would be better
Let's Start a Riot: How A Young Drunk Punk became a Hollywood Dad

Bruce from Kids in the Hall writes about being a dad
Covert to Overt: The Under/Overground Art of Shepard Fairey

Some of Sheppard's latest work
Vinnie from Less Than Jake's skulls
Bob Ross No Mistakes Just Happy Accidents Graphic T-Shirt

I need to make a shirt of Bob Ross that says "Just Tap It"
Flux Capacitor USB Car Charger – Back To The Future

When you get pulled over for going 88mph, just point to this to the cop
Sega Genesis AtGames Classic Game Console 2015

Play some Sonic or Altered Beast
Survival Tip #1: Don't take anything I give to you
You can't touch this…
Now you know where to wipe your face and ass
Now double the amount of hersey squirts to clean up
Nothing better than making fun of hipsters