ReadJunk Podcast: Episode 13 (Movie Soundtracks Part 2)
Podcasts | Jul 24th, 2018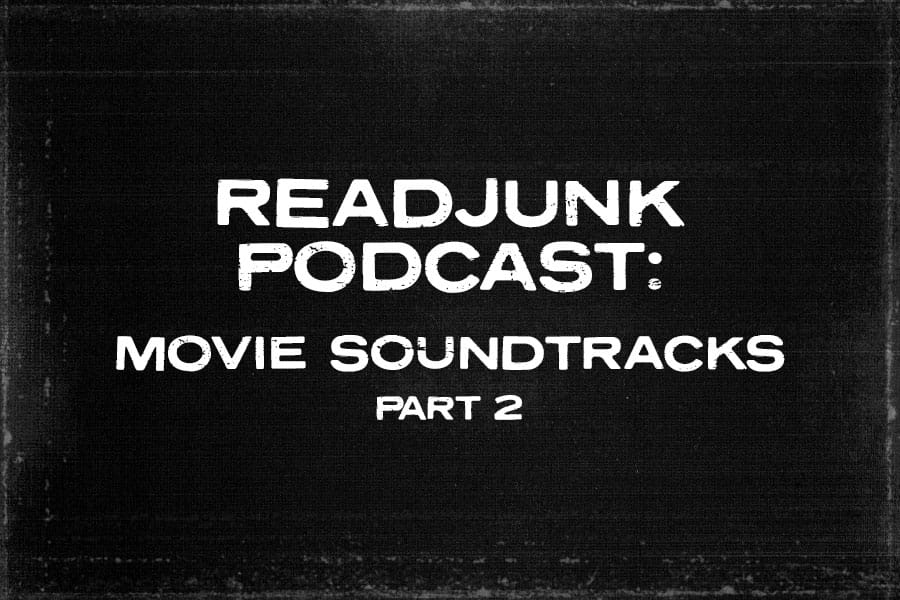 Episode 13 of the ReadJunk Podcast is Movie Soundtracks again, Part 2. We got songs from Guardians of the Galaxy, Almost Famous, National Lampoon's movies, Eurotrip, American Pie, Zombieland, Men at Work and plenty more!

Playlist:
Lindsey Buckingham – Holiday Road (National Lampoon's Vacation)
Redbone – Come and Get Your love (Guardians of the Galaxy Vol. 1)
George Harrison – Sweet Lord (Guardians of the Galaxy Vol. 2 )
Elton John – Tiny Dancer (Almost Famous)
Dropkick Murphys – Shipping Up To Boston (The Departed)
The Clash – Janie Jones (24 Hour Party People)
The Jam – A Town Called Malice (National Lampoon's European Vacation)
Rancid with Stubborn All-Stars – I Wanna Riot (Beavis and Butthead Do America)
Black Flag – TV Party (Repo Man)
Blink 182 – Mutt (American Pie)
Lustra – Scotty Doesn't Know (Eurotrip)
My Little Buttercup (The Three Amigos)
Ryan Adams – To Be Young (Old School)
The Shins – New Slang (Garden State)
Gwar – Saddam A-Go Go (Empire Records)
Biohazard & Onyx – Judgment Night (Judgment Night)
Megadeth – Angry Again (Last Action Hero)
Metallica – For Whom the Bell Tolls (Zombieland)
Oingo Boingo – Weird Science (Weird Science)
R.E.M. – It's The End Of The World As We Know It (And I Feel Fine) (Tommy Boy)
Martin Ansell – Shine (Better Off Dead)
Simple Minds – Don't You (Forget About Mind) (The Breakfast Club)
Desmond Dekker – King of Ska (Club Dread)
Ziggy Marley – Give A Little Love (Men At Work)
Jermaine Stewart – Hot & Cold (Weekend at Bernies)
Wailing Souls – Picky Picky Head (Cool Runnings)
Beach Boys – God Only Knows (Love Actually)
Singin' in The Rain (Singin' in the Rain / A Clockwork Orange)
Be sure to go on iTunes and give the podcast a nice review too!
You can listen, download and subscribe to the podcast on iTunes, Podbean, Stitcher, Google Play, and other places where you download podcasts.