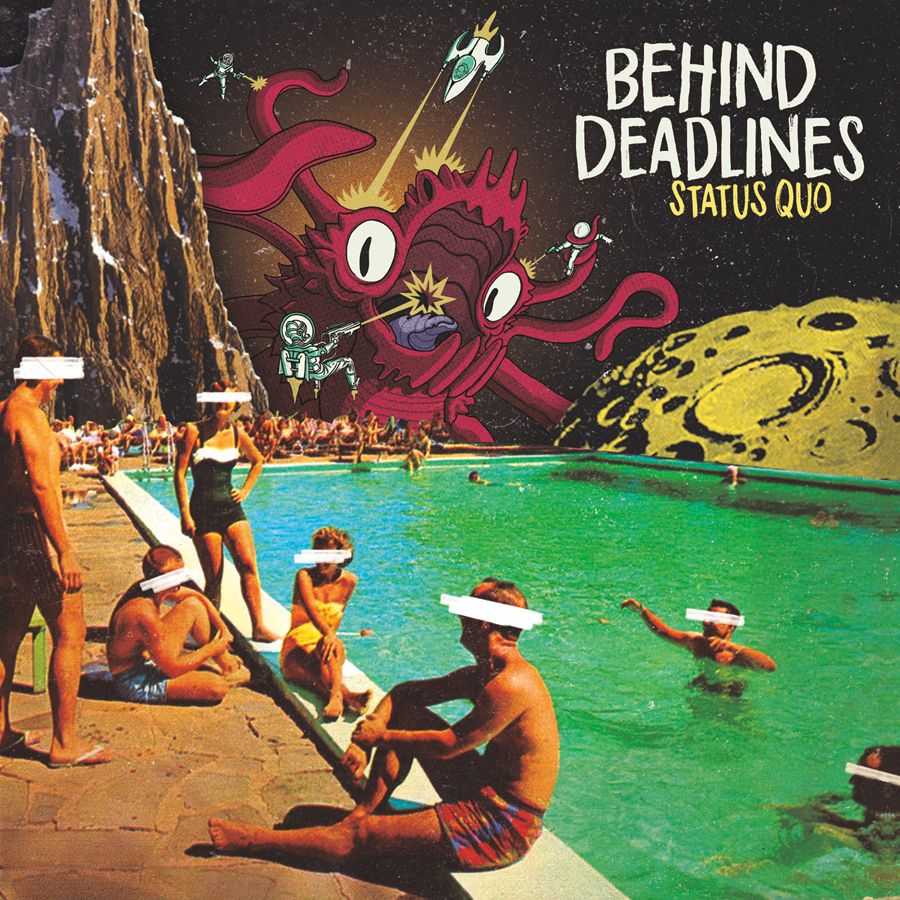 Image used with permission for review purposes.
Record Label: Self-Released
Genre: Ska Punk
Band Link: Behind Deadlines on Bandcamp
Buy On Amazon
Behind Deadlines brings the noise from Will Smith's backyard, Philadelphia, PA. The five-piece band blends elements of pop punk, ska-core and ska punk to produce a raucous and rowdy ska punk album that is high on energy and catchy as all get out.

From the get-go I was immediately reminded of bands like Suburban Legends and Reel Big Fish with the first track "Biochemistry" and its SoCal third wave sound. As you make your way through the album you'll discover influences ranging from pop punk to ska-core. "Laid Off" sounds like Buck-O-Nine from the "Libido" era while "Making Change" reminds me of a Less Than Jake track.
What stood out to me on "Status Quo" are the socially conscious yet not preachy lyrics backed with a pleasing mix of ska and pop punk music. There are songs that deal with changing your attitude and outlook on life, the reality of unemployment, modern day cynical society and the struggles of making a name for yourself. I was impressed with the maturity found on "Status Quo", which is rare with many younger ska punk bands who usually write about girlfriends, booze and high school activities.
While "Status Quo" may not bring about the fourth wave of ska, what it will do is provide ska punk fans with a solid ska punk album from a band with staying power in the scene. Behind Deadlines have a few EPs under their belts already, but "Status Quo" is a solid release from out of nowhere and is anything but ska punk status quo.
Bottom Line: The underground ska punk scene is alive and well in Philly. Fans of third wave stalwarts like Reel Big Fish and Catch 22 will surely enjoy "Status Quo".
Notable Tracks: Laid Off, Sink Or Swim, Six Months, Drinking To Brazil
Overall Rating: