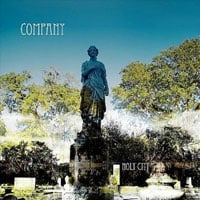 Record Label: Exit Stencil Recordings
Genre: Indie
Band Link: exitstencil.org/store/music/HolyCity.php
Buy on Amazon.com
This Southern band sounds like a looser, fuzzier Shins. Brian Hannon has a similarly disembodied folk vocal style as James Mercer, and Company's best songs are those that are sweetly low key.

The band gets into trouble when they pick up the pace. The musicianship might be too loose – perhaps inept – particularly the simplistic 4/4 drumming that fails to play at the same pace and volume as the rest of the band. Maybe the drummer is impatient to rock out, but this is a band that sounds better when mellow.
Bottom Line: Good Shinsy band in need of a metronome.
Notable Tracks: Moment of Silence, Ridin' With the Devil, The Departed
Overall Rating: