The Pietasters @ Club Laga, Pittsburgh, PA
Live Reviews | Oct 3rd, 2003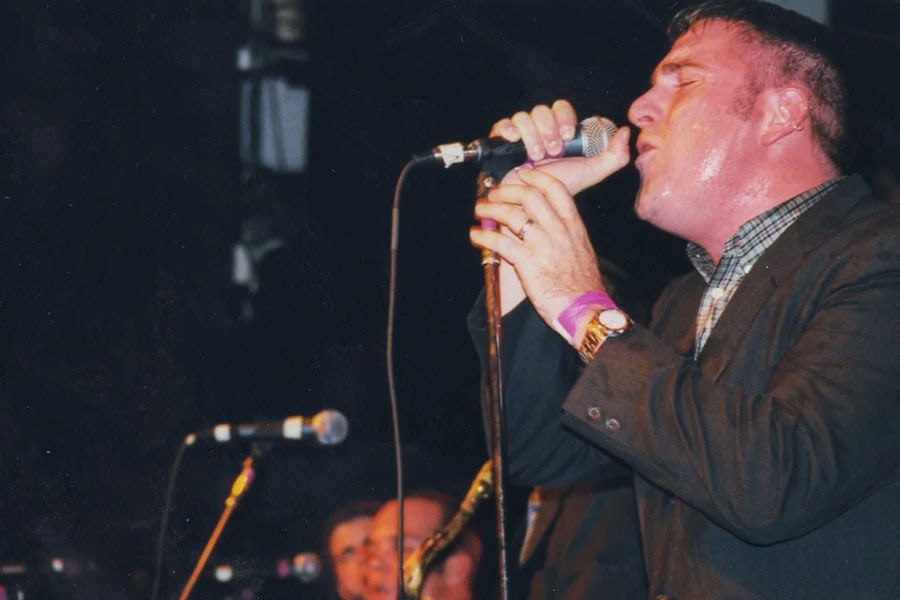 Photo by Bryan Kremkau
Opening Bands: River City Rebels, The Voodoo Glow Skulls
Date: Friday, October 3rd 2003
Venue: Club Laga, Pittsburgh, PA
Starting off the nights festivities were a local band by the name of In Like Flint. A six-piece ska/rock band with more emphasis on rock. They seemed to excite the front row but did nothing for the crowd that was beginning to form. There was energy there but no one really seemed to pick up on it including myself.

It was not until the River City Rebels hit the stage that things began to heat up. From the first song to the last, RCR rocked the crowd with horn-laden, anthem punk. Having never seen the River City Rebels live before I was thoroughly impressed. The crowd was always moving and the band had quite a stage presence. Lots of energy. Two thumbs up!
After a brief intermission the Voodoo Glow Skulls graced the stage. There was plenty of energy left over from the River City Rebels as the crowd erupted as soon as the VGS stepped on stage. The Glow Skulls started their set off with many of their harder numbers which got the crowd moshing with a couple of circle pits in between, but soon the crowd was skankin' as the VGS shot off ska favorites such as Left For Dead, The Delinquent Song and We're Back. The Glow Skulls played for almost a good hour and ended the set with the Band Geek Mafia, which put the crowd in a frenzy once again. Great performance by one of the best bands out there!
I figured that as soon as the Voodoo Glow Skulls left the stage, half of the crowd would follow. I was wrong. Pittsburgh is a predominantly punk rock town and having a crowd that was that large for any ska/punk show other than Less Than Jake is very rare. Last time the Pietasters played town a few months ago, about 30 people attended. So to my amazement the crowd had almost doubled in size as the Pietasters took the stage. And the whole crowd skanked the night away. The mellow mood took over as the Tasters played more of the slower numbers like Drunken Master, Out All Night, Ocean, and every drunk's favorite, Maggie Mae. Overall this was one of the most fun, most diverse shows that I have been to in a long time. Go see any of these bands next time they rock your town.