ReadJunk Podcast: Episode 08 (Roger Apollon, Jr.)
Podcasts | Jun 29th, 2018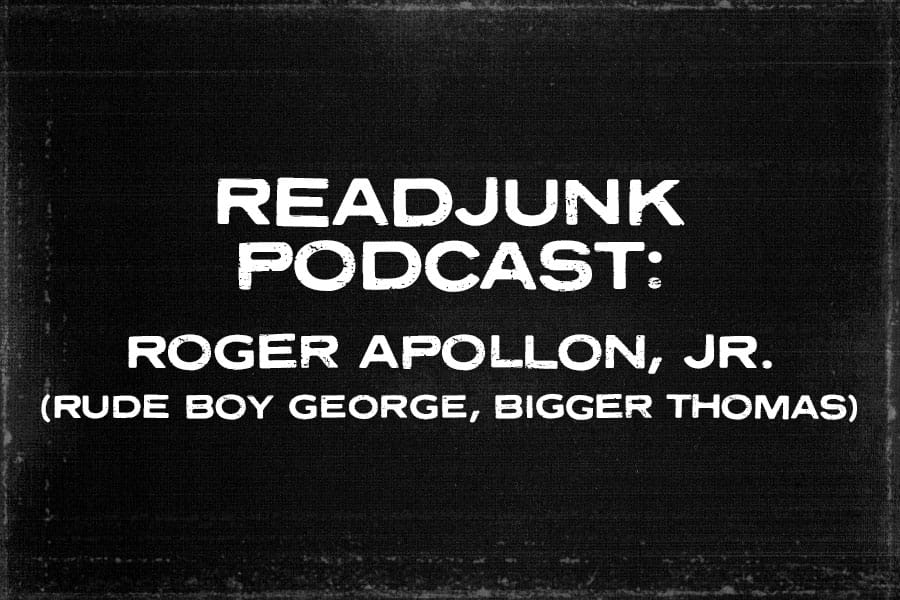 My first guest on the ReadJunk Podcast is Roger Apollon, Jr. of Rude Boy George, Bigger Thomas, and Heavensbee. We had a great chat after having some food in Jersey City. We talked about Rude Boy George's new album and the band, Bigger Thomas, Supernova Ska Fest, the ska scene, a little bit about The World Cup, and Roger's new venture, Four City Brewing Company.

At two parts in the conversation, my damn phone rang twice (robocalls of course), but I left those parts in because it was funny I thought. At the end of the episode, I have Roger play a quick game of Goldblum Trivia. Find out and see how Roger did on trivia and have a listen below.
You can also subscribe and download the episode on itunes, Podbean, Google Play or wherever you listen to podcasts!
Be sure to visit us on Facebook, Twitter and Instagram for updates and other junk.