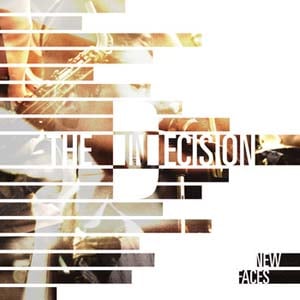 Record Label: Do The Dog Music
Genre: Ska/Rocksteady
Buy On Amazon
Do The Dog Music tend to have a knack for finding the crème of the crop in regards to the UK ska scene. The Indecision are a 7-piece traditional ska band from Leeds who sound heavily influenced by the early Trojan Records sound as much as they are by third wave era trad-ska bands such as Hepcat and the Slackers.

"New Faces" is an introductory 7 song EP that finds itself just as soulful as it is skankable. Songs like "Who Are You Dancing For?" has a melody that would make Desmond Dekker proud while the upbeat "Water" will have even the rudest of rudeboys pickin' it up on the dance floor.
There's a lot to like throughout a short seven little songs. The Indecision have energetic vocals, a powerful rhythm section and a great horn section…they cover all grounds. Ska fans of any and all genres should give these guys a listen. I'm definitely excited to hear more from these chaps.
Bottom Line: Upbeat tradition ska with a modern twist. The songs are fun and danceable.
Notable Tracks: Water, Who Are You Dancing For?, New Faces
Overall Rating: