We Landed On The Moon! – "This Will Be One For The Books"
Album Reviews | Jun 23rd, 2011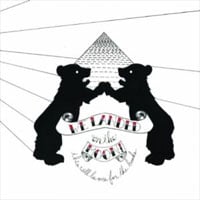 Record Label: S/R
Genre: Indie Pop
Band Link: www.welandedonthemoon.com
Buy on Amazon.com
WLOTM! play energetic power pop with alternative edge and a larger-than-life melodic indie sound. The lead singer's fluttery Deborah Harry-ish voice may lead to Blondie comparisons, which I support.

There's something weird and jubilant and a little crazy about this band, and I like it. The vocals can sometimes get overly dramatic, but it works, and the songs sound good without having traditional verses and choruses. That works too.
Big hooks, big indie sound, big female vox – this is something all right!
Bottom Line: Blondie with balls.
Notable Tracks: Across The Sun, On Our Last Legs, Boats
Overall Rating: