Peanuts by Schulz: Snoopy Tales
DVD Reviews | Jan 30th, 2017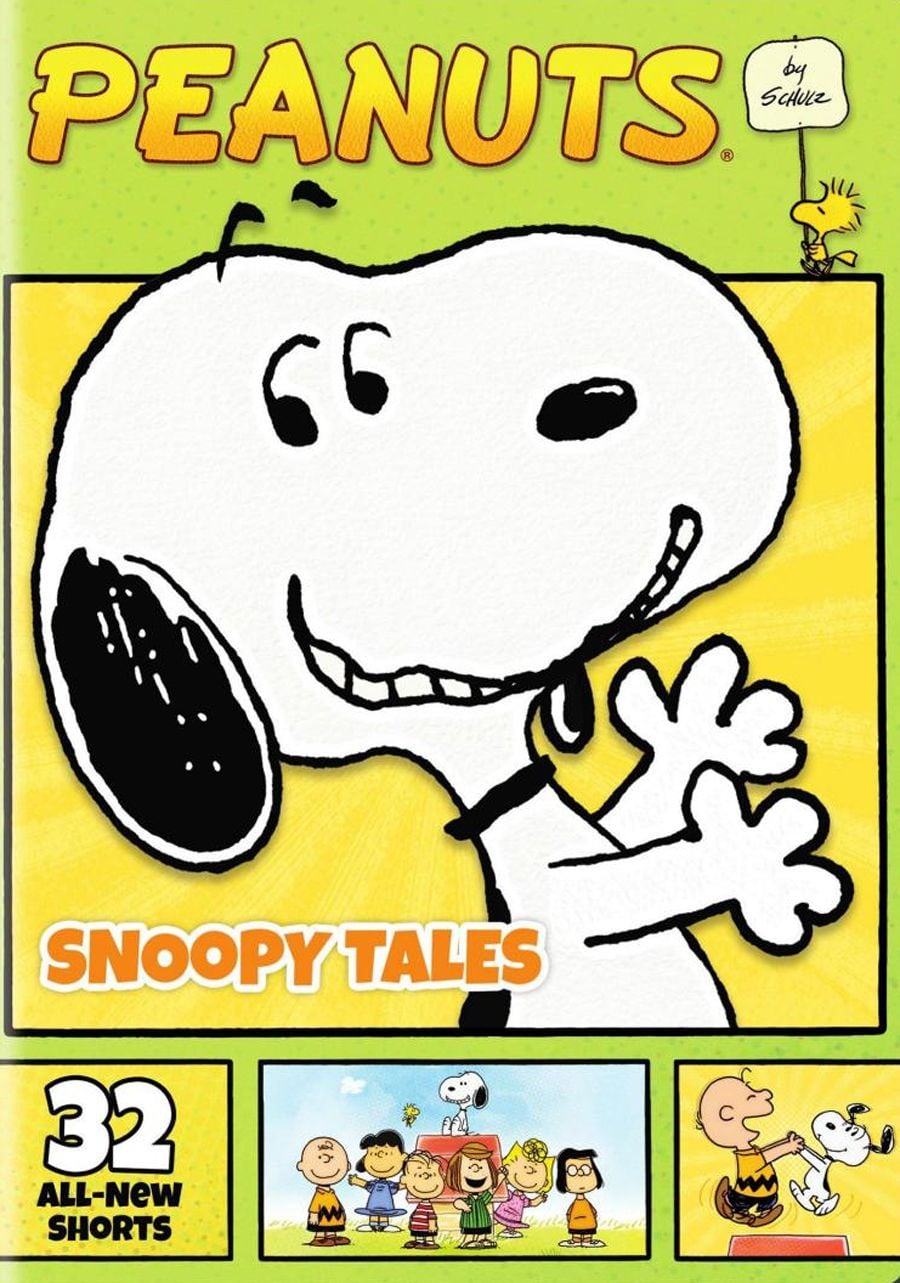 Image used with permission for review purposes.
Starring: Various
Created By: Charles Schulz
Studio: Warner Bros. Home Entertainment
Buy On Amazon
"Peanuts" fans rejoice! Warner Bros. Home Entertainment is set to release an all-new animated collection featuring cartoons from the newly-launched Peanuts cable television series. Titled "Peanuts by Schulz: Snoopy Tales", this collection includes 32 shorts, which are based on the iconic, print comic strip created by Charles Schulz.

For those that aren't familiar with the fact that "Peanuts" started out as a comic strip and not in animation, "Peanuts by Schulz: Snoopy Tales" will reaffirm that fact as this DVD collection gathers together 32 animated shorts that are lifted directly from the comic strip. The cartoons are animated in classic Charles Schulz style with an added flair of modern watercoloring that make them bright and vibrant as they come alive on your screen.
Each short contains a few parts from the comic strips in a handful of segments to form a short which is about 6-8 minutes in length. This two-disc DVD set clocks in at almost four hours of "Peanuts" animation! It's best to watch these shorts in small doses…unless you have children and they want to watch them all at once.
"Peanuts by Schulz: Snoopy Tales" has something for both old and new "Peanuts" fans. Older fans may just recognize some of the classic strips that are brought to life while the younger audience is treated to the wonderful activities of the Peanut gang…possibly for the first time…through exciting and colorful animation and storytelling.
While it has been quite some time since I've went back and reread any of my reprinted "Peanuts" collections, I would always get a wider smile when there was an animated short from a strip that I remembered, "Man's Best Friend" being one of them.
Whether you have children that are fans of Charlie Brown and the gang or you grew up reading the comic strips in the Sunday papers, this is a great collection of "Peanuts" animation that you won't find anywhere else. While it has a modern flair and style to it, it still maintains the classic pen and ink style of Mr. Schulz himself. This is a must have for any of you Charlie Brown and Snoopy fans out there!
Features:
None
Audio:
Dolby Audio English: 5.1 Surround
English SDH and French Subtitles
Video:
Widescreen Version
Bottom Line: While sometimes repetitive, this is a wonderful collection of animated shorts from the classic comic strips and a must have for any "Peanuts" fan young and old.
Running Time: 227 Mins
Rating: Not Rated
Extras Rating:
Overall Rating: