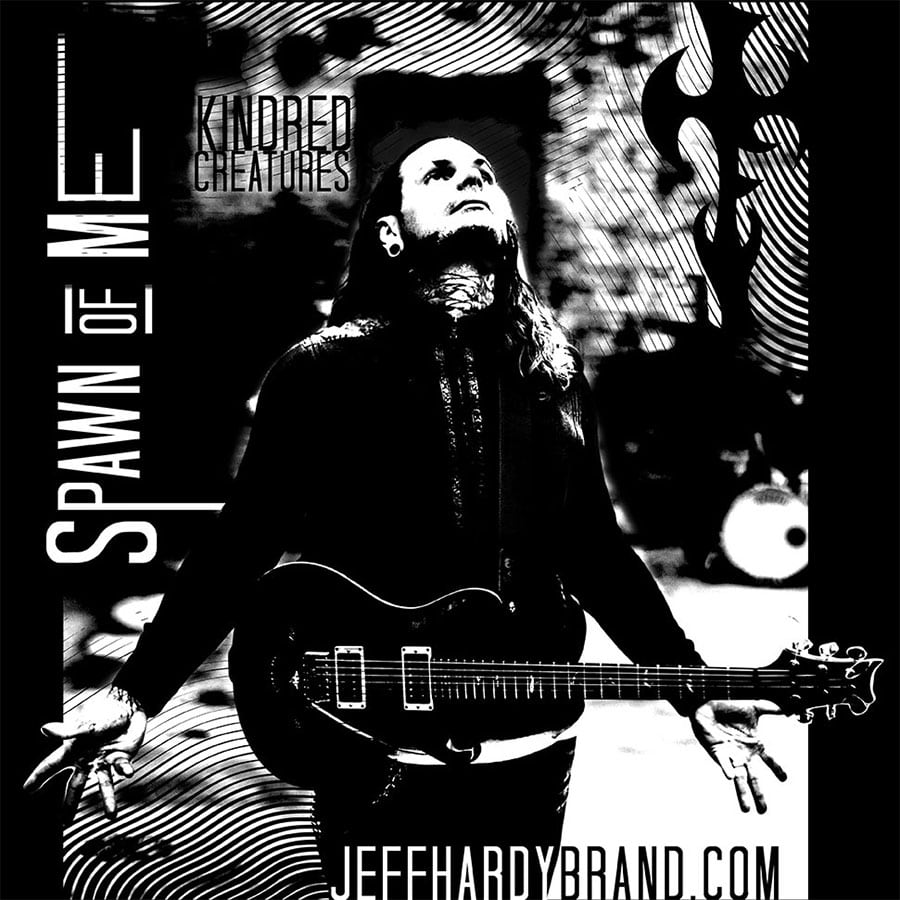 Record Label: OTM Records
Genre: Rock, Metal, Alternative
Link: https://jeffhardybrand.com
Buy on Amazon.com
"Brother Nero, I knew you'd riff." This is the 4th release from professional wrestling's charismatic enigma, Jeff Hardy with an EP of 6 songs called Spawn of Me. Jeff Hardy has always been an interesting character and it's interesting to see his output outside of the ring is just as artsy as it is inside. When not flipping through tables rendering his opponents OBSOLETE, he paints as well as makes music with his band Peroxwhy?gen in addition to collaborating with Dale Oliver to create many of the themes his fellow TNA Impact wrestling stars use for entrance music.

The music itself doesn't fall prey to the pitfalls of most athlete's musical side endeavors, this actually has some value. The material on the EP comes off like a lot of today's modern active rock radio staples drawing comparisons to Alter Bridge, Korn, Stone Sour and more. The album opens with "Bypass" which is a great driving track. Then segues into an a more poppy styled Periphery track in Equivalent which explores lower tunings and an almost Korn type vocal by Jeff at times. "Irreversible" has an eerie feel to it as lyrically it explores CTE with the lyric "The last thing I need is another concussion." Given his full time profession and the fact he's been wrestling since the early 90s, he's clearly writing from his own experiences. "Nefarious" has more the aforementioned Korn, while Oblivious seems to have more of a Kid Rock vibe to it with some cool programming. The guitar work on this, overall is pretty good too, especially in the album's closer the title track "Spawn of Me" which has a vibe similar to the band Filter.
Bottom Line: Overall, this EP was a lot better than I thought it was going to be and it holds a ton of replay value. I would go as far to say you don't have to connect his wrestling persona to enjoy this EP, I think it stands well enough on it's own and holds a ton of replay value.
Notable Tracks: Bypass, Spawn of Me, Equivalent
Overall Rating: