Peter Gabriel – Growing Up Live & Unwrapped + Still Growing Up Live (Blu-ray + DVD)
Blu-Ray Reviews | Nov 13th, 2016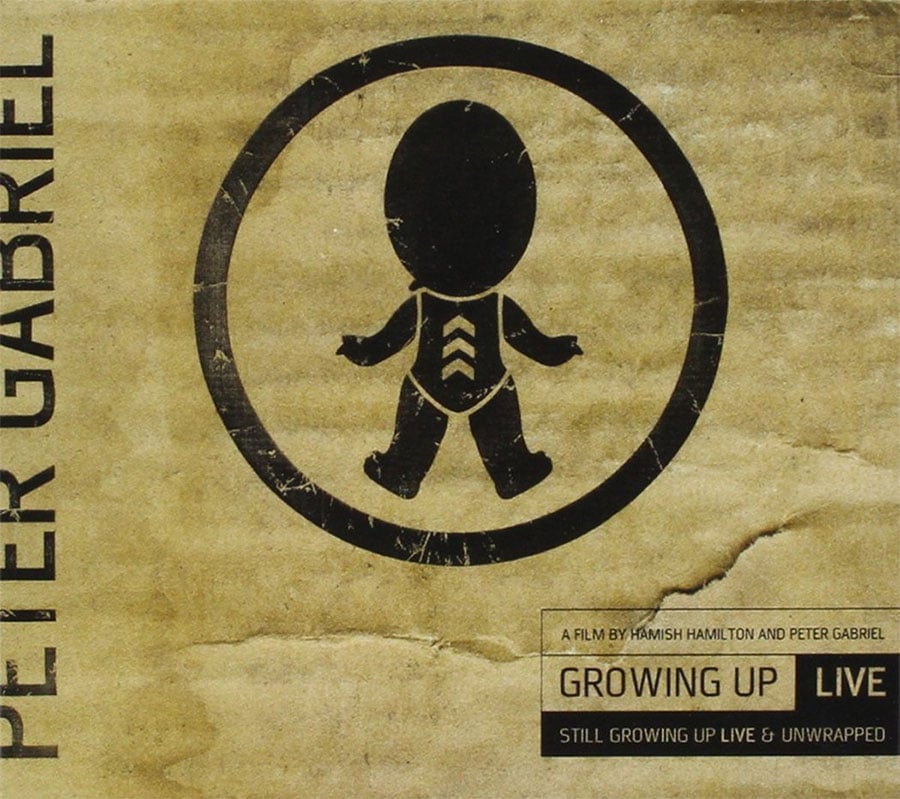 Starring: Peter Gabriel
Directed By: Done and Dusted
Studio: Eagle Rock
Buy On Amazon.com
In 2002, Peter Gabriel released his album Up and then went on his Growing Up tour that year and 2003. This concert film is now available on Blu-Ray, along with a second DVD. Peter Gabriel fans itching to get this on Blu-Ray now have that chance.

I wouldn't call myself a big Peter Gabriel fan but I do enjoy his songs and some albums. His cover of Bowie's "Heroes" is outstanding and unique but of course his music from the 80s I love. My dad was a huge fan of Peter Gabriel, even going back to his early days in Genesis. We got the chance to see Peter Gabriel perform his Scratch My Back tour at Radio City Music Hall. That was an amazing show! Sadly, my Dad passed away from cancer last year and that was the last concert I got to see with him. He used to go to shows with us all the time, especially ska and punk ones when we were in high school & college. During his cancer treatment, I was trying to get Peter Gabriel's people to send my Dad an autograph to boost his spirits. That never came to be for whatever reason, so I was a bit bitter about that. I understand he's a busy guy so I eventually let it go though. My Dad would have loved this concert film, although he probably saw it back when it came out on DVD.
The concert film is beautifully shot, and the stage production is crazy. Certainly makes for an interesting show. The stage is round & moving so everyone can see him. Peter and the band are moving around as well. His live performances are always theatrical and some say this was his best tour. The live concert starts off with "Here Comes The Flood." "Secret World" is a stand out song just because of the fun performance in the film. During the song "The Barry Williams Show," the stage lowered down and Peter grabbed the camera and was directing & singing at the same time. Singing on stage seems hard enough, having to walk, and play with camera while singing seems like a difficult task. An even more difficult task is moving a giant blow up ball around a circular stage and singing. How the hell did he not fall off the stage? He did the ball thing for the song "Growing Up."
Of course hearing "Solsbury Hill," "Sledgehammer" and "In My Eyes were the highlight for me. When I saw him at Radio City, I don't believe he played "In My Eyes" that night but played Solsbury Hill. He was riding a bike around the stage for "Solsbury Hill" and he was wearing a light jacket sort of thing for "Sledgehammer." He finished the set with "Father, Son" and couldn't help shed a few tears when he said this goes out to his Dad.
Peter Gabriel puts on an amazing live show, with each song featuring some different from the stage show. If you never seen this performance, it's a good one! The Blu-Ray contains a film by Anna Gabriel, a quick little featurette of Peter discussing the tour and the songs that he performed, and some other goodies. Definitely a worthy purchase if you're a Peter Gabriel fan.
Features:
Growing Up Live Blu-Ray
Growing Up On Tour A Family Portrait
The Story of Growing Up
Tony Levin's Tour Photographs
Still Growing Up Unwrapped
Still Growing Up Live DVD
Later…With Jools Holland Performance
Video:
1080i high Definition
Audio:
DTS HD Master Audio
Bottom Line: An excellent Peter Gabriel concert film Blu-Ray and DVD
Running Time: 295 mins
Rating: NR
Extras Rating:
Overall Rating: