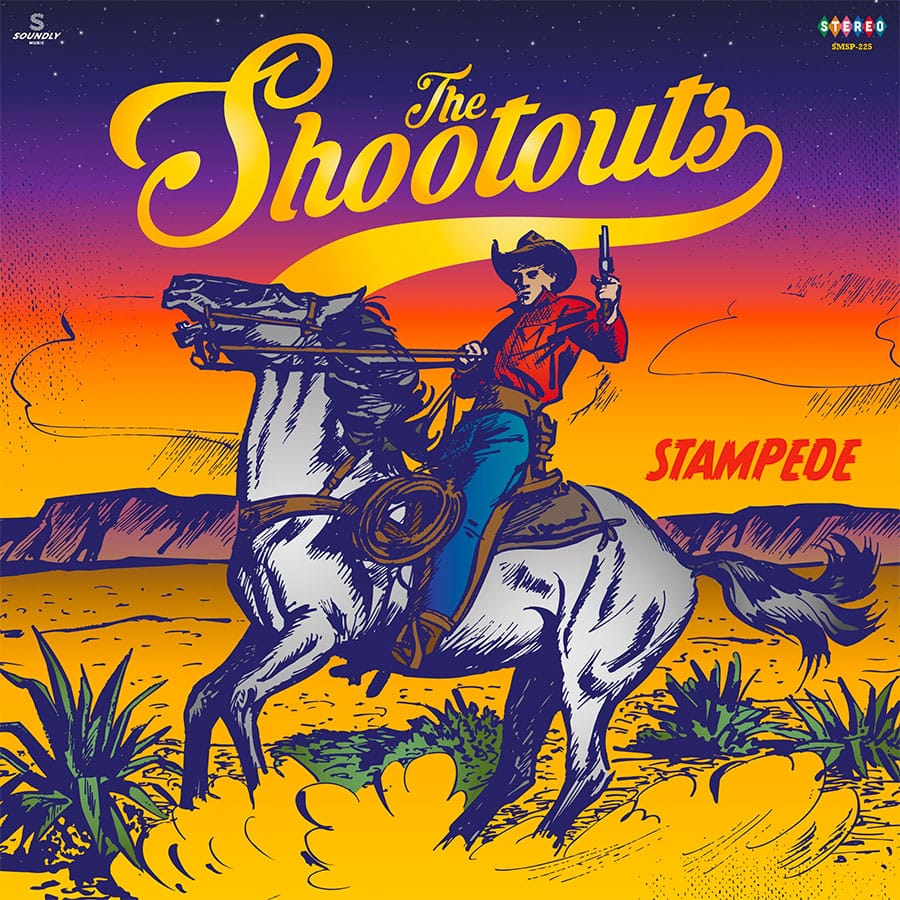 Image used with permission for review purposes.
Record Label: Self-Released
Genre: Country
Website: https://www.shootoutsmusic.com/
Buy on Amazon.com
Some really great country music is to be found in…Akron, Ohio?

Just ask the rather talented chaps in the Shootouts, who have some groovy tunes "stampeding" your way this spring. The fellas cheekily sing "a better place for me is a hundred miles from you" on opening track "Better Things to Do"—and they are joined by none other than country legend Marty Stuart on backup! "One Step Forward" melds in some big band and bluegrass sounds for something a little bit different, followed by the more traditionally country "I'll Never Need Anyone More."
"Run for Cover" is due to be a staple of line dancing halls in the new year, and "Tomorrow's Knockin" is another good-time diddy to be added to your next party playlist. Other winners include the sweetly sentimental "Angel's Work," followed by an acoustic rendition of album-starter "Better Things to Do."
Sometimes you just have to put on some music that makes you feel, well, good. The Shootouts prove they are the standouts funsters of this new year.
Notable Tracks: "Run for Cover," "Better Things to Do," "One Step Forward"
Overall Rating: