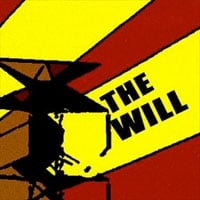 Record Label: S/R
Genre: Bar Rock
Band Link: www.myspace.com/thewillca
Buy on Amazon.com
The Will sound like a bottom-tier, grungy bar rock act mainly because of the uninspired execution. Yet given a midtempo punkiness and cleanly emotional yet gruff vocals (okay, and also references in the press release), they may be striving for a melodic punk sound a la Hot Water Music.

Whatever they're doing, it's not working. I get the sense that they might be more interesting live, but this release sounds flat and suburban. I don't condone illicit drug use, but perhaps a bender of cocaine and fury would kick their asses into gear. This shit needs a serious dose of energy.
Bottom Line: They lack not only a reason but a will to exist.
Notable Tracks: A Million Times, Whiskey
Overall Rating: