Mustard Plug @ Knitting Factory, Brooklyn, NY
Live Reviews | May 18th, 2014
Date: May 17th 2014
Opening Bands: The Fad, Butcher Knives, Deal's Gone Bad
I rarely head into Brooklyn for shows but when it's a great lineup AND on a Saturday night, it's hard to pass up. This was another rare show where there were no shitty bands in the mix.

I arrived fairly early since I wanted to get a good spot to take photos. I killed time by talking with friends and strangers about ska and hockey. I was already sore from dancing and taking photos the night before, but thankfully my old man legs held up for some more!
The Fad have been slowly coming back to the scene since playing Apple Stomp last year. They opened up the show and people quickly filled in once they started playing. It didn't take long for everybody to start skankin' and going ape shit for them. Maybe it was where I was standing in front, but the band sounded loud and hard to hear. After their set it was fine but just think The Fad like to play it loud (or the sound system needed some tweaking). A lot of their fans were up front singing along so I kept getting shots of them singing along with Jimmy. I have no idea what they played but they were a lot of fun to see and photograph again.
I didn't know what to expect from the next band, Butcher Knives from Brooklyn via everywhere. I heard of the name before and knew they weren't a straight up ska band but they play more of a Gypsy/Mano Negra/Gogol Bordello style. They ended up killing their set and blew my mind how good they were! A lot of people were there to see them (it seemed) and whoever didn't know them at first, the band quickly won them over. Their style is just a mixture of everything, ranging from gypsy, ska, folk, punk and other World music. Gypsybilly is what people have been calling them. The group was playing and standing on their instruments, playing in the crowd, jumping all over the place, singing with the crowd and just highly fueled & energetic set. Even if you didn't know their music, you couldn't help but dance along. I haven't seen this before or it doesn't happen rarely but everyone was screaming encore for the band and they played one more song. That's just rare! I can't wait to see these guys perform again.
Deal's Gone Band from Chicago were up next and I only saw them once before a few years ago. I was looking forward to hearing their set because their new album is about to be released and it's really good. The album is called Heartbreaks and Shadows and they did a Big Tunes campaign to get it released.
They played a few songs off that album ("Just Won't Do," "Far From Home" "The Shine"….I think) , as well as their previous album The Ramblers ("Movin' On"). I was hoping they would play the new song "The Fool" and that's what they opened up with. It's one of my favorites off the new album or any song they have done for that matter. It's so soulful! Like the previous night and this night, I was doing double-duty as a fan and photographer since I couldn't stop dancing in my spot. The Fad and Butcher Knives were really hyper but Deal's Gone Bad slowed things down, but not in a bad way. This was more my style to dance to. I just can't dance to the fast ska/punk music anymore, well not with a camera anyway. After their awesome set, it was time for Mustard Plug.
The last time I saw Mustard Plug was back in November at the Skanksgiving show at Starland Ballroom and they were just as good as that show. I'm not sure if the show was sold out but it seemed pretty close to me. I make fun of Brooklyn a lot but at least people come out to ska shows there. Dave even said that on stage that the soul of the NYC Ska scene moved over to Brooklyn now. Ska shows still exist in Manhattan but you're usually spending over 30 dollars to see a show. It's just the way it is these days, especially in NYC.
Mustard Plug played a lot of their usual stuff (which is fine), but also played some new songs off their album Can't Contain It as well like "Aye Aye Aye" and "What Does She Know?" If you were there, you would have heard them play "Brain on Ska," "Lolita," "Hit Me Hit Me," "Mr Smiley" and "Life is Too Short."
I was bummed I finally had a good spot to shoot Mustard Plug and Dave didn't break out his fake knife and start drooling water over himself. I always seem to miss capturing that. I did give Dave some girly broken checkered glasses to wear and he obliged. He then returned the favor and put them on my face. The girl who lost them quickly came over to retrieve them but not sure since they were missing both arms on the glasses.
Towards the end of the set, the guys played a cover of Rancid ("Roots Radical"), "Yesterday," and of course "Beer song." I was really happy to hear "Yesterday," and I think that was by request too. After Beer Song, Mustard Plug went off stage and came back to play some more and started things off with Fugazi's "Waiting Room." I left during the encore because I didn't want to turn into a pumpkin with having to travel back to Jersey City.
All 4 bands were outstanding and it was a blast to see. Definitely get Deal's Gone Bad and Mustard Plug's new albums if you haven't already purchased them. Also, Butcher Knives is a band you need to see live immediately. I don't know how they sound on their new album yet but they are definitely a great live band….and of course The Fad were fun as well.
Check out all my photos on SkaPunkPhotos.com, which will be posted in the next day or so.
The Fad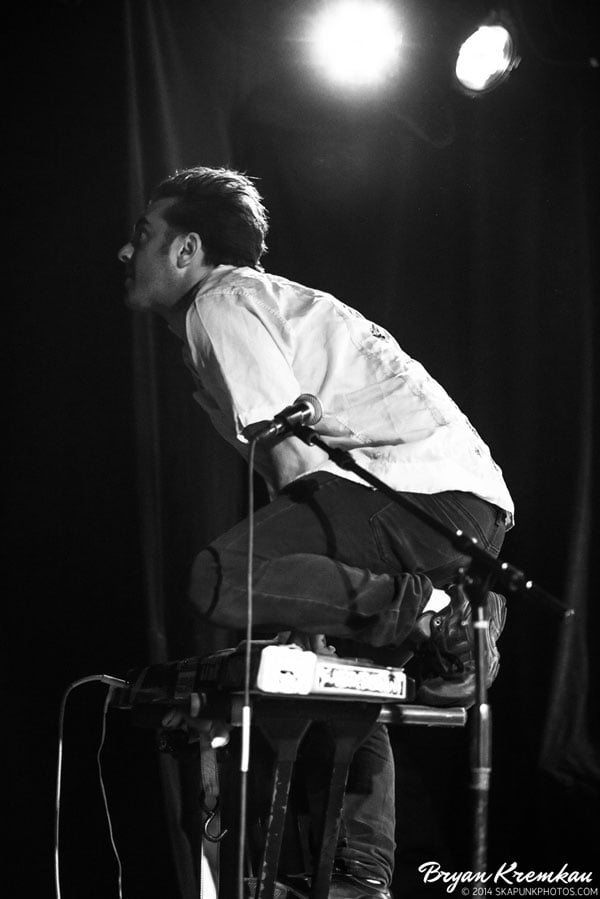 Butcher Knives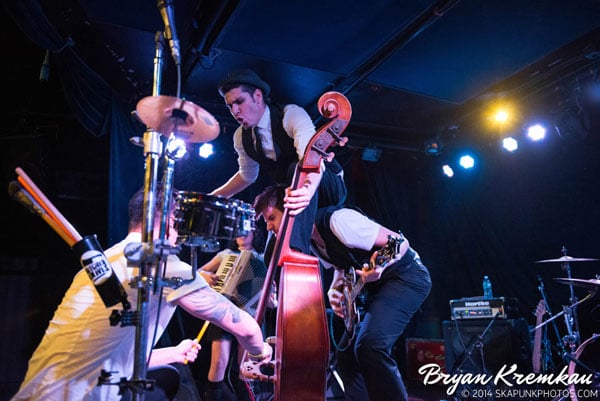 Deal's Gone Bad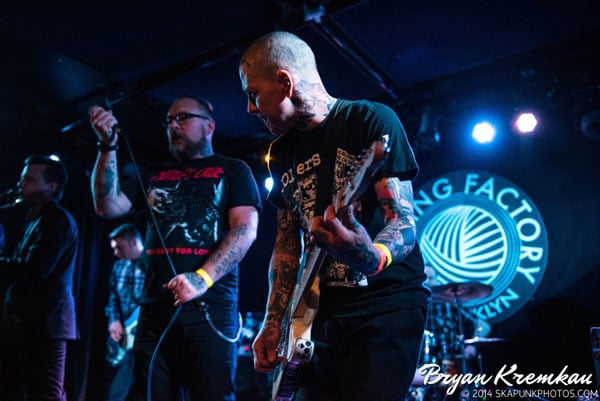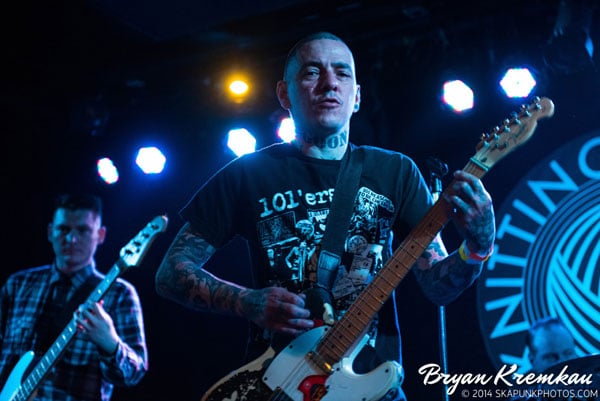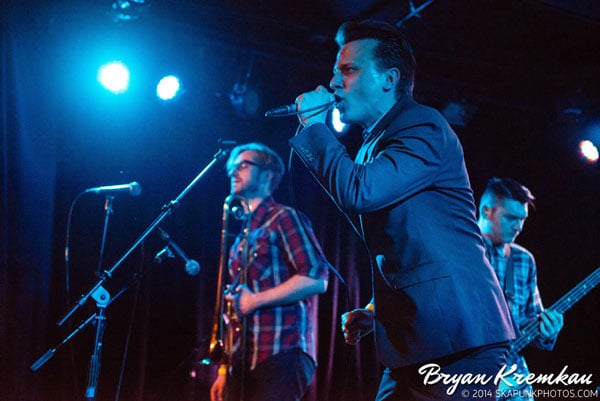 Mustard Plug