Young Dubliners @ Knitting Factory, Brooklyn, NY
Live Reviews | Sep 7th, 2018
Date: September 5th, 2018
Opening Band: The Narrowbacks
I wasn't sure if I was going to be able to make this show since my wife usually has pilates on Wednesday nights, which means I can't go to shows then. Thankfully the class was canceled so I could go over to Brooklyn and see two great Celtic bands, The Narrowbacks and Young Dubliners.

Like always, both bands were awesome and it was a good time! I know I say this everytime the Young Dubs are in town, but wish they booked show on the weekend in NYC because the attendance is always light. Then again, they play bigger festivals on the weekend usually.
The Narrowbacks played for about 40-45 minutes. Their banjo player Barry had a cast on his hand so he was out that night. I don't remember the band having a fiddle player though so that was something new. They played a few new songs, to be released in the future sometime. Even without Barry, they played great and I got to hear songs I like "Shannon," "Rosie," "Banner County Soldier," "Stay In Tonight," "Temperance" and "Paddy's Field." Seeing the Young Dubliners is always nice but having both bands on the same bill was awesome.
Young Dubliners came on next and played excellent like they always do. This was the first time I've seen the band since Bob left at the end of last year. The new guitarist Justin Pecot filled in flawlessly. The band played a similar setlist from the one they played last year at Mercury Lounge. Latest tracks (well 4 years old) like "Abhainn Mor," "We The Mighty," "Fall," and "Seeds of Sorrow." Would be nice to get new songs soon. I'd love to hear some ones I haven't heard or not in awhile like "Touch The Sky," "Red," "Change The World" and "Shame."
Keith was his amusing self, telling jokes and funny stories between songs. Some songs they played besides the ones I mentioned above included "Brown Dog," "Come Back Home," "Howaya Girls," "Apart," "Foggy Dew" and cover of "Raglan Road." At one point, Chas played his solo on the fiddle and was great to hear as usual. After that, they played "Rosie" and "Follow Me Up To Carlow" for their set but came back to play a few more tunes. "If I Should Fall From Grace With God" and "rocky Road To Dublin" were played in the encore and another excellent Young Dubliners show was over.
If the band is in your town, check them out because you won't be disappointed! I'll have all my photos up at SkaPunkPhotos.com shortly.
The Narrowbacks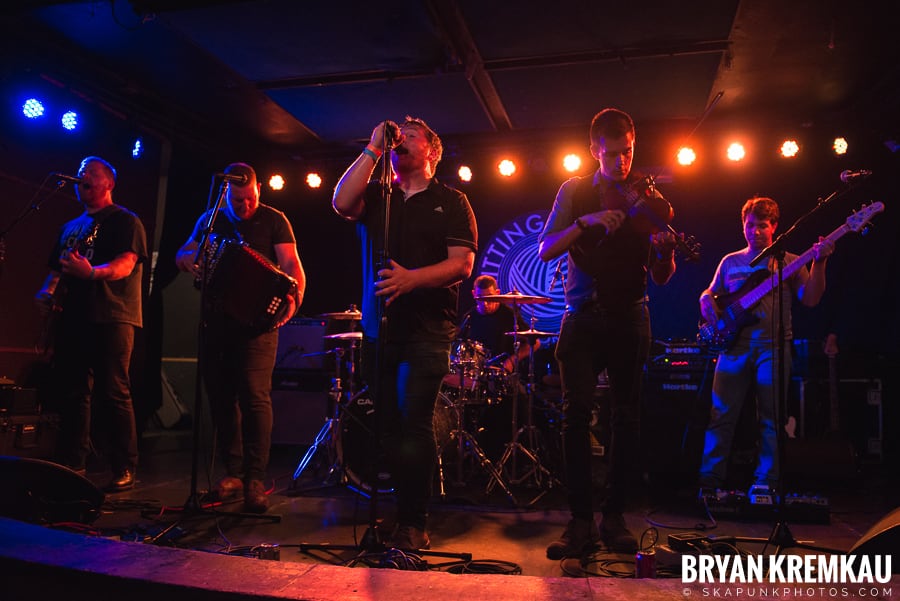 Young Dubliners