The Levellers @ Music Hall of Williamsburg, Brooklyn, NY
Live Reviews | Sep 27th, 2016
Date: September 25th 2016
Opening Band: Casey Neill
I've been waiting for the Levellers to play the US since I've been a fan. I became a fan a month after they played NYC in 2003 and then they haven't been back for 13 years! I've seen The Levellers 3 times in London and each time seeing them re-enforces my fandom ten fold. Last night's show in Brooklyn was a blast and you know you had a great time when your legs feel like jelly from dancing, your voice is shot from singing a long and your ears are ringing!

Before the show, I met up with friends at the Meatball Shop which I always love to eat at. We walked over when doors were suppose to open and no one was around. I ran into Matt and Simon of The Levellers and said hello. We decided to go to a bar and just to chill for a little bit. We then headed back over before the opening act, Casey Neill, was going to go on.
When I got inside, my stomach turned a little and got awkward feeling since no one was really there. There were maybe 15-20 people in the venue. I really dread those nights and I feel really bad for the bands & club when they have to play for a handful of people. Thankfully, more and more people showed up before the Levellers came on. The opening act was okay, a singer/songwriter from Portland, Oregon and he had an electric guitar player with him. I kept going downstairs to the lounge where my friends were and upstairs to see Casey play. Can't really tell you what he played to be honest with you. But I was surprised to see the bottom part of Music Hall fill up to be at least respectable numbers. It still wasn't a huge crowd but whatever, as long as everyone had a good time and the band played well.
The Levellers are celebrating their 25th Anniversary of Levelling The Land, their classic album that has hit after hit on it. I was curious if they were going to play the album from start to finish and that's exactly what they did. The crowd went crazy once "One Way" started the set. I know I did! I just had a big smile on my face the entire night, since I've been waiting awhile to see them play here. Although, it felt like I was in the UK since I was surrounded by expats. By the way, any time I'm at a Levellers show, I always run into the nicest fans! I ran into a New York Red Bulls supporter that sits a few seats over from me but I never talked to before. Funny running into people you sort of know but never knew they liked the band before.
The band was absolutely amazing in Brooklyn. It felt like they had been itching to play these shows since arriving to the States the night before. "The Game" was played next, which is the song I heard that made me a fan. One might find it difficult to dance and shoot a show but I've been doing it for almost twenty years. Simon sang "The Boatman" and like most times, Stephen Boakes came out to play the didgeridoo and was happy he made the trip over. It's not everyday you hear that amazing instrument live and get to take pictures of someone playing it. Other highlights for me that night include "Far From Home," "Sellout," "The Road," and "Riverflow."
After "Battle of the Beanfield" was played, it ended the Levelling the Land portion of the evening and then came other hits from their extensive catalog. Boakes came back out to play the didgeridoo for "This Garden." I liked hearing "Truth Is" as well as "Carry Me" of course. The set ended with the cover "The Devil Went Down To Georgia," which is a great cover but it's always my least favorite song that they play. Not a fan of the original so I guess that's why. The band came back out for a 2 song encore of "What A Beautiful Day" and "What You Know."
I didn't want the show to end but thankfully I was seeing them perform this set again the next night at Bowery Ballroom. I'm really happy the band finally came back to the US, and I really hope they don't take another 13 years to get back here either!
Check out my brother Matt and I's photos from the show below. You can view all my photos this week up at SkaPunkPhotos.com and his at here.
Casey Neill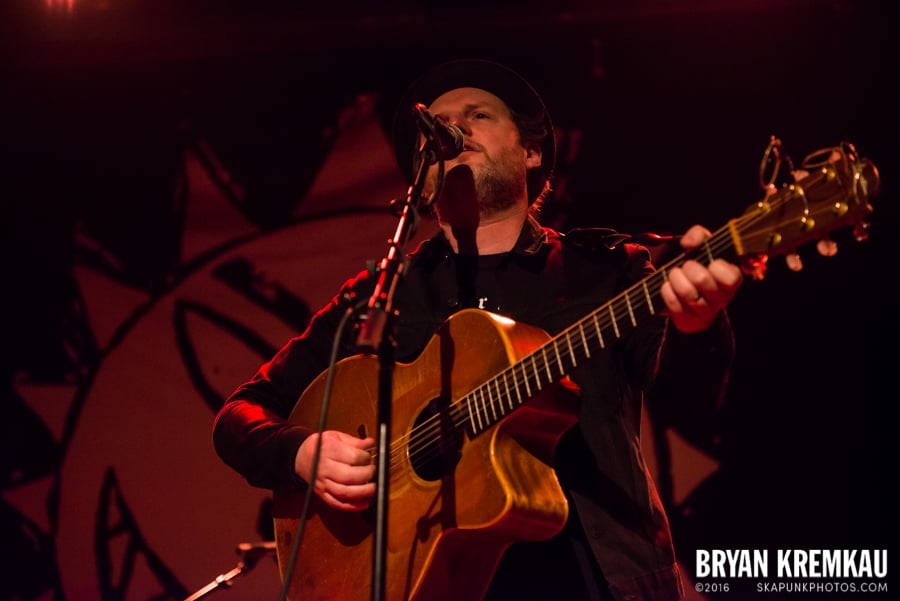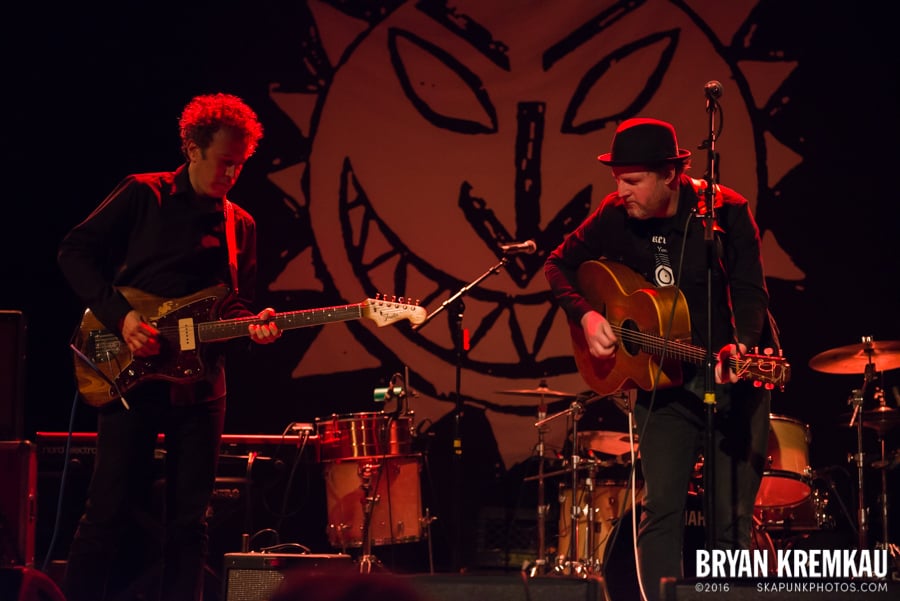 The Levellers