Iration @ Playstation Theater, NYC
Live Reviews | Oct 9th, 2018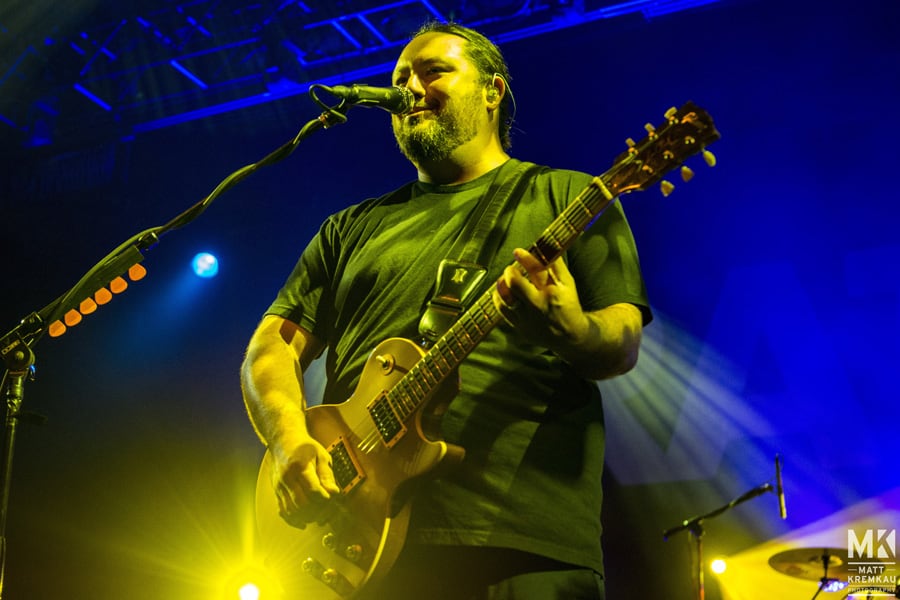 Date: October 6th, 2018
Openers: Common Kings, Katastro
Hot off their summer tour with The Dirty Heads, Iration embarked on their Fall tour in support of their highly touted spring self titled release. Saturday in New York, Iration visited Times Square at the Playstation Theatre with the Common Kings, and Katastro. Competing with New York Comic Con and Fight Night, this was the place I really wanted to be and turned out to be a great show!

After some traffic on the roads, I arrived to the venue, via the tourist hell hole Times Square, to find that I didn't have a photo pass at the Will Call pickup window. After a some what long delay and help from a few people including members of Katastro and Iration, I finally was inside the venue and ready for the show. Thanks to Katastro for the initial help and sorry I had to miss their set!
Common Kings came on just as I made it down to the stage so it was good timing for their set. I was the only photographer in the pit with plenty of room to shoot for the first 3 songs. This was my first time shooting at Playstation Theatre, formerly other names like Best Buy and Nokia Theatre and always loved seeing shows there. The sound in the pit was really hard to make out anything being played and that's because I'm situated between the speaker stacks hanging up and the monitors on the stage. I *think* I heard Common Kings play "One Day" a stand out track on their latest EP. I liked how the band performs and it was more bassy like alternative hip hop than reggae but I really enjoyed the set. They made good use of the stage as well. From a photography standpoint, I thought the lighting was great for the most part, although reggae bands love to not have front lighting for some reason. Maybe it kills everyone's vibes? Hanging out in the back of the club, I really got to take in their set and liked what I saw. I noticed they played a very rock heavy version of The Avengers and old X-men cartoon themes which was pretty cool and shout out to fans that would know. Perhaps an ode to Comic Con, which was in town? Common Kings got the crowd warmed up nicely and ready to go for the headliner.
Iration were up next, and the fans were pumped. The band came out to one of my favorites on the new record, "Already Gold." In reality, the entire album is fantastic so I was thrilled the band was headlining and to my happiness played a lot of excellent tunes off the record. Hailing from the island state of Hawaii, Iration bring a nice blend of reggae, rock, R&b, and even a disco dance tune! Micah Pueschel's vocals and pitch were perfect on the night and makes everything so effortless. Taking photos, I was caught moving and shaking to the beat a few times but you can't help it with their music. The 90 minute set covered all of their records including some popular tunes among the fans like "Turn Around," and "Reelin." The one single that's getting airplay on some big radio stations in LA especially, is "Press Play." The song's hook gets stuck in your head and you will be singing it all night, and that's not a bad thing! The band also performed an outlier tune in the encore in the previously mentioned dance tune, "Last to Know," and I had a blast singing along to it. The night ended with a nice cover of Eric Clapton's "I Shot the Sheriff," whom was also playing in town at MSG that night.
With Iration's latest album, even more popularity will come along for sure. Each song has such a catchy hook and has quickly become one of my favorite albums this year. It was a great night to catch them perform a full headline set too, and hope they make it back this way more often.
Common Kings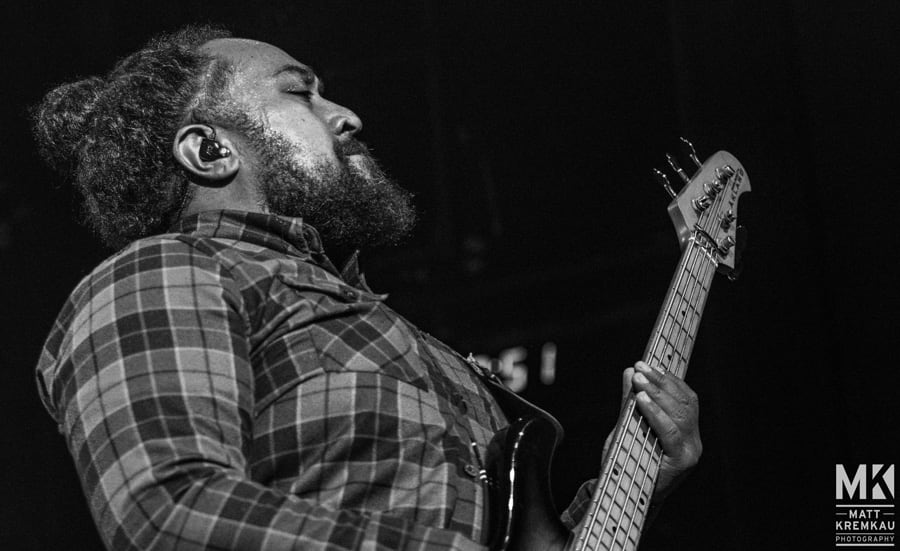 Iration