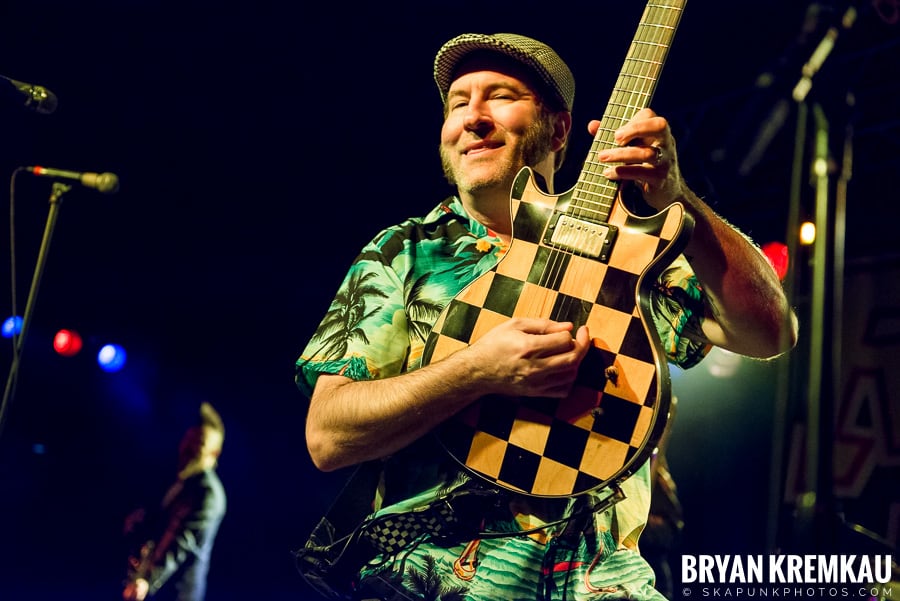 Date: November 23rd 2018
Opening Bands: The Pietasters, Ballyhoo!, We Are The Union, Backyard Superheroes, Psychotic Submarines
Skanksgiving at Starland Ballroom has been a yearly tradition, just as much as people cheering whenever the advertisement for IHOP shows between sets at a show. The lineup for Skanksgiving 2018 was a strong one with Reel Big Fish headlining with The Pietasters, Ballyhoo!, We Are The Union, Backyard Superheroes, and Psychotic Submarines.

I arrived really early at 3pm, since I was scheduled to interview Aaron for Reel Big Fish for the podcast. Aaron wasn't around so my twin brother and I talked with trumpet player Johnny Christmas instead. Was a good time talking and hanging a little bit. After the interview, we just chilled in the car for a little bit and then ran inside the club after doors opened. I said ran because we didn't want to bring our jackets in and it was in 20s.
The opening act was Psychotic Submarines from NJ and they were a Sublime-like band. I liked the ska song they did, which was the 3 or 4th song I think. They mixed reggae, some hip hop and ska. They only played for about 20 minutes which I was fine with since there were so many bands on the bill.
Backyard Superheroes were up next and played about 20-25 minutes as well, but I wasn't happy about the shorter set for them. They were so much fun and it seems like the only time I see them play is when I go to Starland Ballroom. Last time I saw them play, Josh wasn't there because of a work conference. Gary was his super hyper and energetic self on stage. They played some new songs off their new album like "She's Gotta Go." The crowd were going crazy for them and they probably should have played longer. I'll have to make it an effort to see them play more often, not just as Starland Ballroom.
After Backyard Superheroes was We Are The Union. I haven't listened to them a ton but what I heard so far I liked. I was particularly enjoying the performance of the trombone player who was spinning and jumping around like crazy. I recognized a few from their new album Self Care, which was released in October. They were another band that had the crowd behind them, yet only played half hour or even less than that. I heard that Reel Big Fish wanted to end the show early that night so explains why a lot of sets were cut by 5 minutes.
Ballyhoo! were up next and it's been a few years since last seeing them. I think it was the last time they opened for Reel Big Fish that I saw Howie and the band. They released a new album this Summer called 'Detonate' and opened up with one of their singles "I Don't Wanna Go." They mixed their reggae rock style songs ("Mixtape," "Battle Cry") with the punk songs ("Selling Out," "Riddled with Bullets") to give the crowd something to dance and mosh too. Was great to hear "Walk Away" as well. I wish they played longer than a half hour which makes me feel like next time they are in town, I'll go see them play since they will probably play longer.
Second to last was The Pietasters and thankfully they played a longer set than other bands. Every time I see the Pietasters, I always say to myself "I don't see them as much as I should." Granted I've been seeing them perform since 1996/1997. They started off the set with "Ocean" and then went into "Change My Ways." Steve was his usual self, singing soulfully and frantically pacing around the stage. He'd go up Dave and other members and put the mic in their faces to sing along. Sometimes it looks like playful tormenting which always makes me smile. James from Hub City Stompers was filling in for t-bone this show as well. Billy from Reel Big Fish kept appearing to play on some songs as well. Some of my highlights were "Maggie Mae," "Biblical Sense," "Freak Show," "Out All Night" and "Girl Take It Easy." Hearing the songs made me remind me of my Dad because he loved "Girl Take It Easy." Definitely a fun set from the Pietasters though!
Reel Big Fish came on and played excellent as always. The horn section has never sounded better in my opinion. So tight and loud hearing that brass sound in person. The band started things off with "Take on Me" and then went into "Everyone Else is an Asshole." I guess the band doesn't care about crowd surfing anymore like they did back in the 90s because a bunch of people were doing that that night. Even though it's a pain to have the bouncers taking up space when photographers are shooting, they saved a few people from crashing into me a few times. It was awesome to hear "Thank You for Not Moshing," "Trendy," "Everything Sucks," "She Has a Girlfriend Now" and "I Know You Too Well To Like You Anymore." It's fun how Matt fills in for the female singing at shows because he nails it.
Aaron mentioned to the crowd that he was surprised how quickly the place smelled like drugs. It had to be about the 4th song. At least it didn't smell like shit from the nearby bathrooms. They played their new single "You Can't Have All Of Me," which sounded great and can't wait to hear the rest of the album. At the end, the band played their 90s hits melody, starting off with "Allstar," followed by "Closing Time" and messing up the verses for that and then played Spin Doctors' "Two Princes." Of course they soon followed that up with "Sellout." That song and "Everything Sucks" are the two songs I always liked the most from the band. Some will say "Beer Song" is their favorite but I prefer the other two.
The band came back to play a few more songs before they headed up Clifton Park, NY the next night. The encore consisted of "I Want Your Girlfriend to be My Girlfriend Too," "Brown Eyed Girl" cover, "where Have you Been" and then "Beer" song. Great show overall from all the bands, just wish some of the bands played a little longer in the beginning.
Psychotic Submarines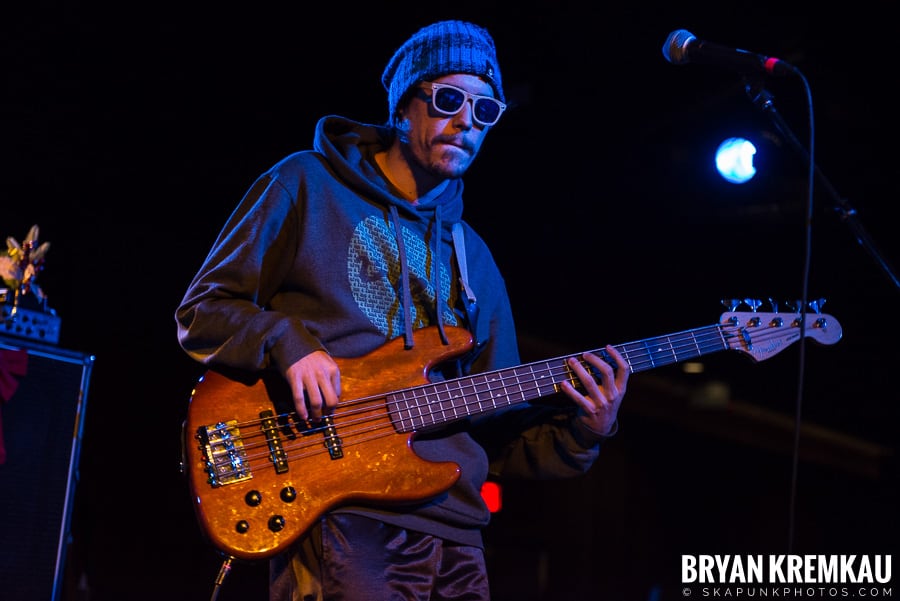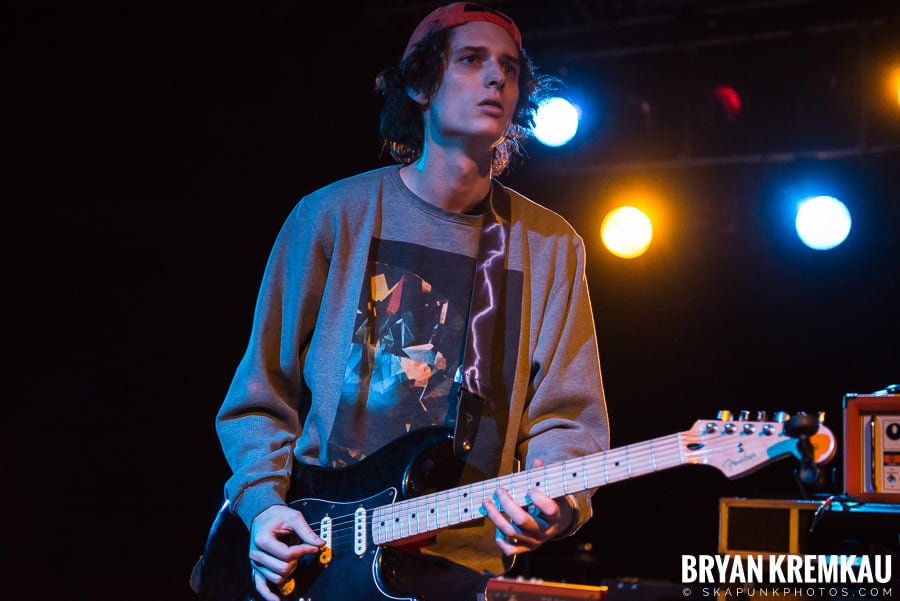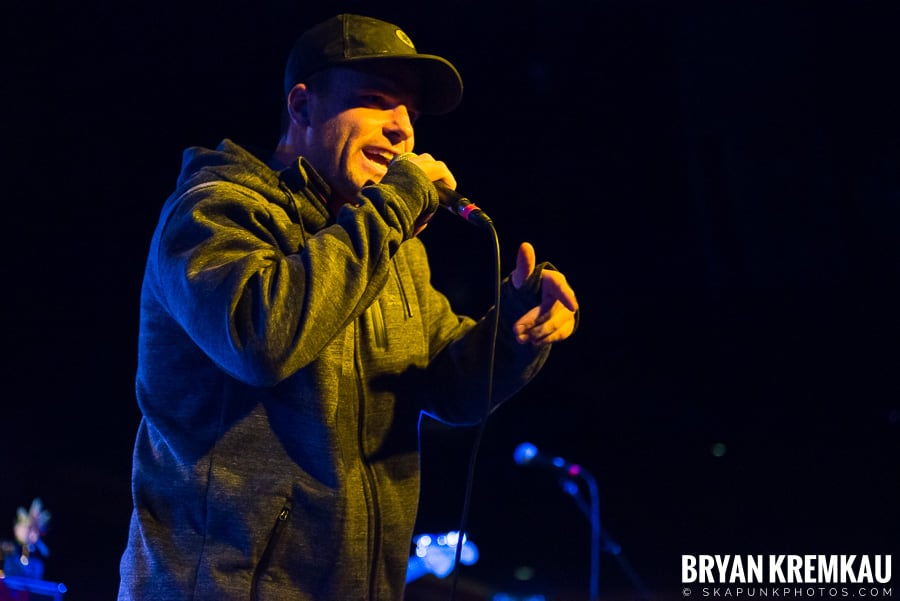 Backyard Superheroes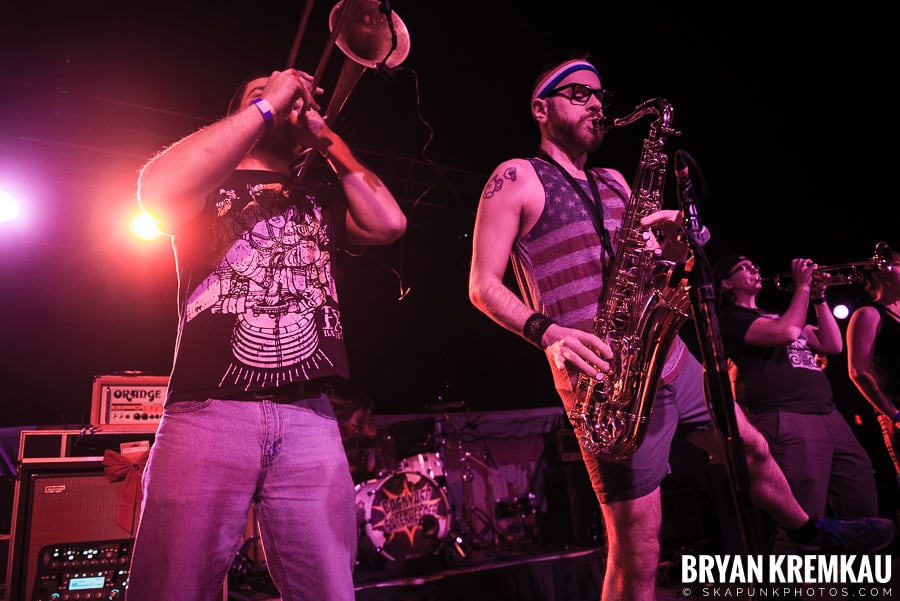 We Are The Union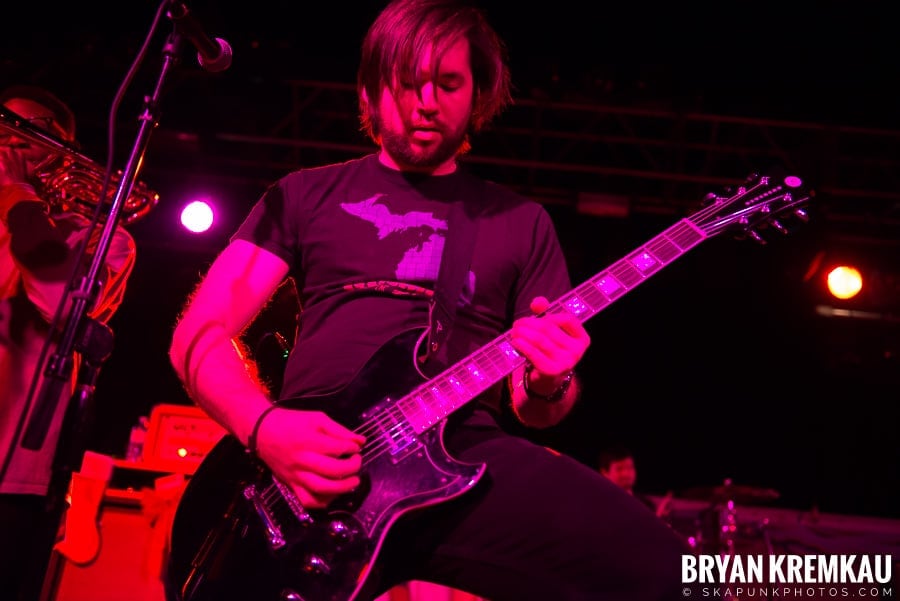 Ballyhoo!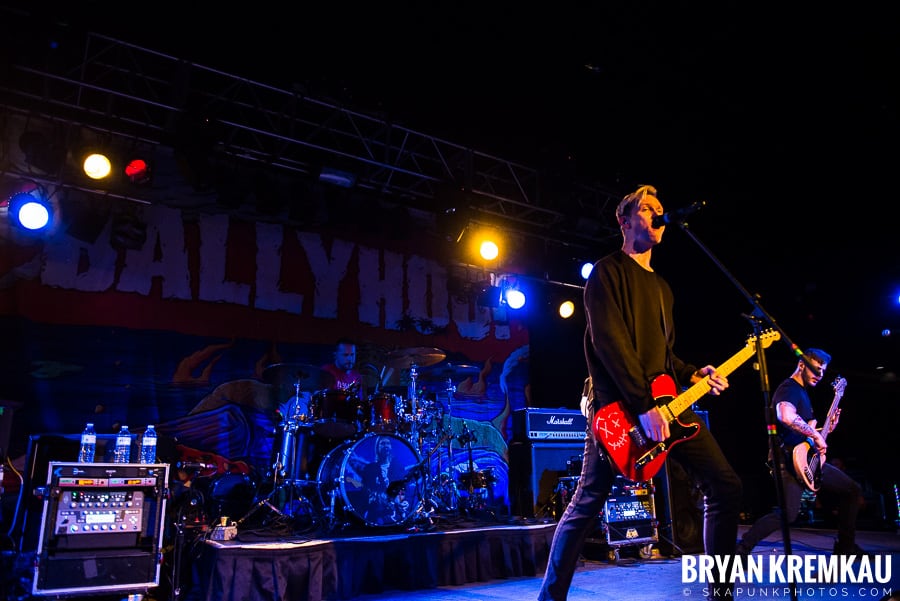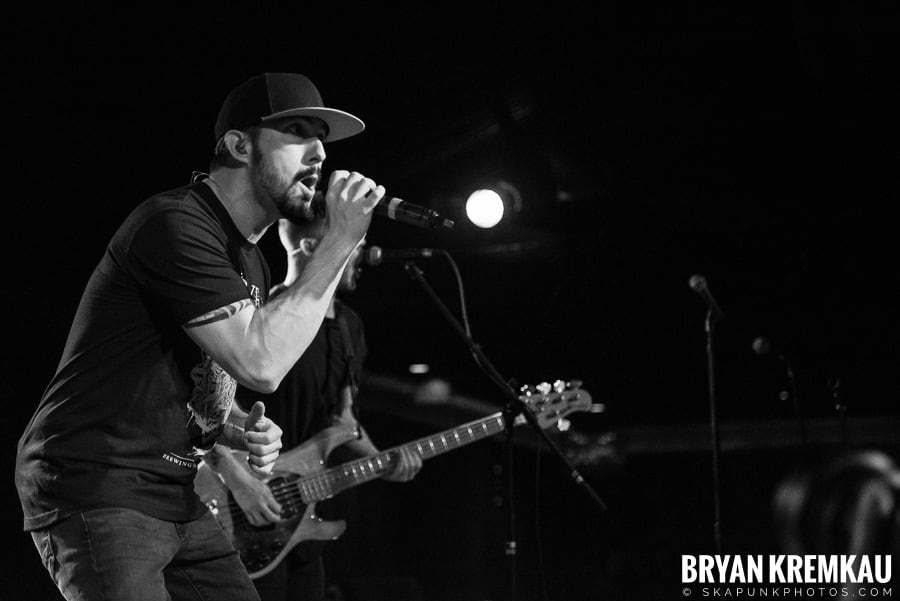 The Pietasters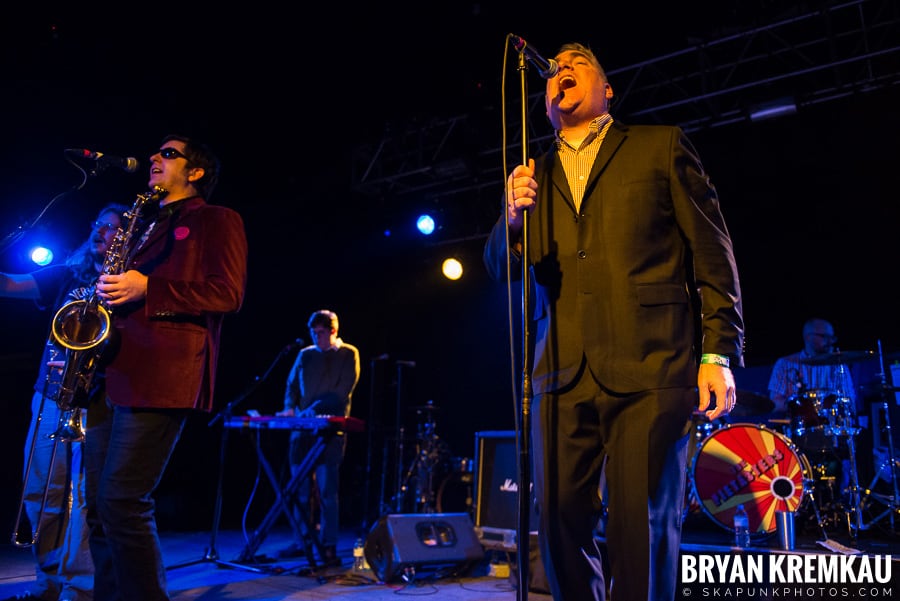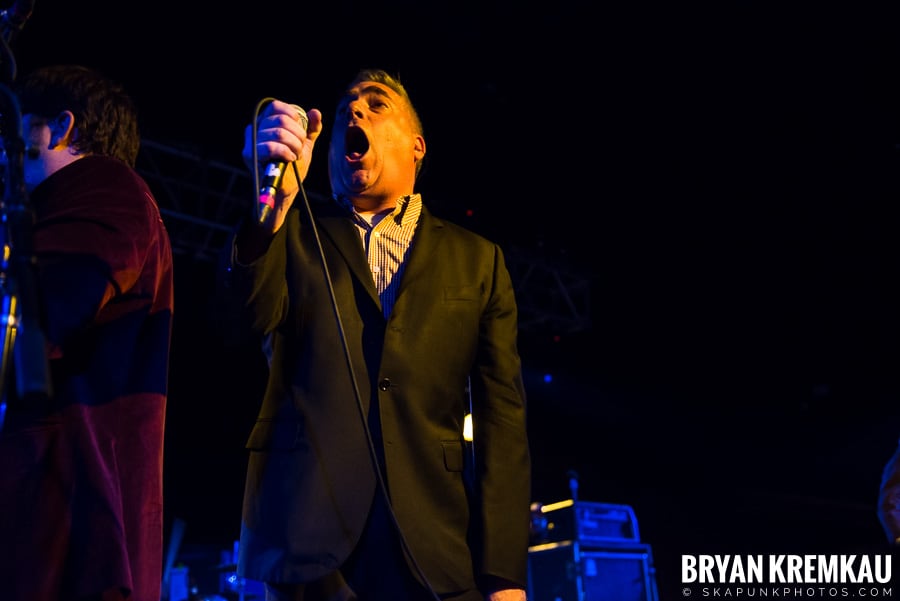 Reel Big Fish