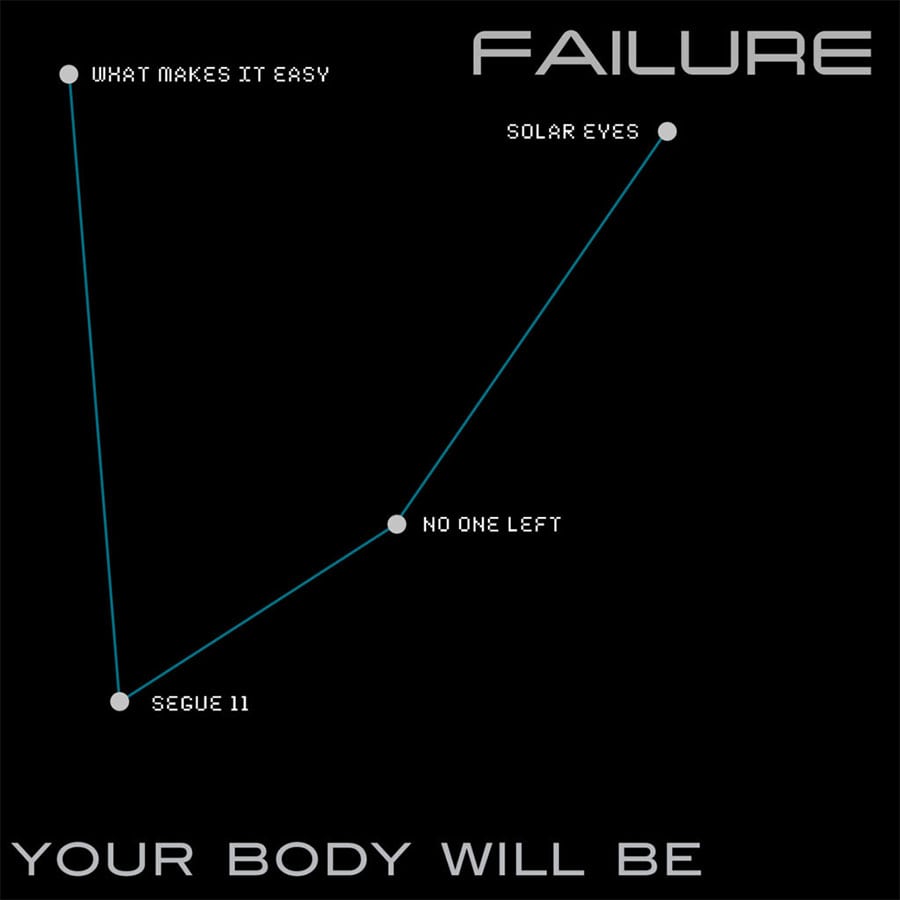 Image used with permission for review purposes.
Record Label: Failure Records
Genre: Alternative Rock
Band Link: failureband.com
Buy On Amazon.com
Seems like it wasn't so long ago I reviewed a Failure EP because it wasn't! The second of a 3 part series aims to be a little more active than the first portion from the prior EP of what eventually will string together as Album 5.

Pacing is a good idea to explore here, the tracks are a lot more driven and punchy here as the first was primarily more muted and subdued, with the exception of "What Makes it Easy," both "No One Left" and "Solar Eyes" have a great rock back beat. I didn't give Kelli Scott enough credit for his control and mastery of his drum kit, even in the more active songs, he's still extremely solid and precise, controlling hits in ways I'm not sure most musicians would have the restraint. The guitar and bass work is great here, nothing you wouldn't expect from the band, but this section if you will, sounds more to fit towards a lot of the Failure sound most of the fans were attracted too in the first place.
The album closes out with yet another segue leading to the next and final section of the album. The band has done a great job with these EP's, dropping them in a sporadic manner similar to Nine Inch Nails and it's a great way to surprise fans. I'm not sure how they'll string the last section in here, but the band's track record remains in tact.
Notable Tracks: No One Left, Solar Eyes
Overall Rating: