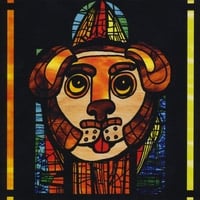 Record Label: Bermuda Mohawk Production
Genre: Alternative
Band Link: www.myspace.com/thepluralsrock
Buy on Amazon.com
Promising indie/punk that's clearly influenced by the Pixies. The Plurals do the girl/guy, quiet/loud, long song/short song, tension/release thing, with some off-kilter pop sensibility under that fuzzy 90s guitar sound.

There are a couple of exceptions, but the tunes here aren't particularly gripping. It's a treat, though, whenever the impressive female vocalist takes the lead. The male vox are lacking and seem to resort to screaming just to give the middling tunes some oomph.
The problem with sounding too much like your influence is that comparisons in terms of quality are inevitable. It's hard to not think about the Pixies and then wish you were listening to them instead. But there is promise here and given today's pathetic punk scene, a throwback to 90s is almost welcome.
Bottom Line: This monkey's (not quite) gone to heaven.
Notable Tracks: Medic, All That You'll Be
Overall Rating: