Mighty Mighty Bosstones @ Starland Ballroom, Sayreville, NJ
Live Reviews | Jul 31st, 2017
Mighty Mighty Bosstones @ Starland Ballroom
Date: July 29th, 2017
Opening Bands: Mephiskapheles, Backyard Superheroes
The Mighty Mighty Bosstones were celebrating the 20th anniversary of their popular album Let's Face It this Summer and the last stop on the tour was at Starland Ballroom in Sayreville, NJ. It was a fun, solid good night and much deserving one for me since I was home with a sick child for few days…so it was good to get out of the house for a night!
It's been awhile since last being at Starland Ballroom. The last time I was there, it was seeing Mustard Plug and others at a Skanksgiving night. From Jersey City, it's only a 45 minute drive (without traffic), so not sure why I don't go to more shows here. I guess there's always a show of the same tour in NYC so I opt for that instead of driving. Since I was seeing Hans Zimmer on Tuesday, I missed the Let's Face It stop at the future closed club Webster Hall. Since the last time I came here, it seems like they implemented a lot of rules like no chain wallets, no gum and metal detectors. No gum? Yet people still sneak vaping and smoking weed inside. Bit of an extreme rule if you ask me.
NJ's own Backyard Superheroes opened up the show and were a lot of fun. Gary the sax player, from what I remember the last time I saw them, was running around and going crazy on stage. It makes for an entertaining set, especially fun to take pictures of. Not sure what songs were played besides some of the covers they played from Op Ivy and Twisted Sister. At one point, Gary made his way all the over to the side bar and was playing on top of there. I'm sure the club really liked that one. The crowd appreciated their set and Dicky was supporting one of their shirts by the end of the night as well. It's great the Bosstones had local and bands they used to tour with, open up for them this tour. It supports the scene and gives perhaps some ska newbies more bands to listen to if they dig what they heard.
Mephiskapheles played after Backyard Superheroes and it's been about a year since seeing them last. They opened for NOFX then, and it's always great to see one of the first ska bands I got into. The obvious opener "Mephiskapheles" was played and always gets me pumped up hearing that. Middle of the song, Dave the guitarist had to tie his shoe so the band got a good chuckle out of that one. After that, "Center Of" and "Satan on the Beach" and their new-ish song "Satan Stole My Weed." Brian the keyboard player wasn't there that night. Not sure if he only plays NYC shows or not. The setlist was similar to the last time I saw them play, but not sure they played "Bumblebee Tuna Song" then. Honestly, people like that one but it's by far, my least favorite song by Meph. I enjoyed hearing songs like "Sate," "Saba," and of course "Doomsday." "Doomsday" will forever be one of my favorite ska songs of all-time, and one of the first songs I heard that hooked me into ska music for 20 something years. It was great to see them perform again, and can't believe I've been seeing both Bosstones and Meph perform for over 20 years now.
Bosstones hit the stage with normal looking suits for their show. I was hoping for something cool, just for the photos but whatever. This tour was all about Let's Face It, so if you didn't like that album…well you were shit out of luck. It was nice to hear all the songs off that album, since I don't believe I've heard them all live before. It's probably close but don't think I've heard at least one of those songs… "That Bug Bite Me" or "Break So Easily" maybe? "Noise Brigade," "Rascal King," "Impression" are always stand-outs for their live show but hearing "Numbered Days" and "1-2-8" was cool too. Although "1-2-8" is played a lot for their shows.
Throughout the show, little kids (ages like 10-ish) kept crowd surfing and Dicky took notice. He brought one on stage with long hair, and had him dance to the side. He asked if he could go backstage so he could get a Bosstones style haircut. At one point, all the kids made their way on stage and I believe Dicky said it was like a daycare. He had the rest of the band gather together with the kids and everybody took photos. Paraphrasing, Dicky said "you got 10 seconds and then this will be all over Instagram." Not sure that happened at every show this tour but it was a fun moment. I'm surprised with all the rules Starland has in place these days, crowd surfing is still allowed. Guess it only takes one lawsuit.
After the Let's Face It album, the band played a lot more stuff not on that album. They started off the non LFI stuff with "Graffiti Worth Reading" and then went into a favorite "Someday I Suppose." Dicky introduced "Everybody's Better" but Joe started playing the drums to a different song. They had to reset, had a laugh and then went into that. Dicky introduced "Simmer Down" as a song by a genius and a song they all wish they wrote. They also covered "Johnny Too Bad" which I never saw done by them before so that was pretty cool. "Don't Know How To Party" was played, which I don't remember the last time I heard that one. Definitely a highlight of the night. By the end of the night, Dicky was talking about each member of the band and giving them kisses and hugs. You can tell the tour was winding down.
The encore the band played 4 songs, starting with "The Old School Off the Bright" and then went into "Devil's Night Out." I always love hearing that one. "Dr. D" was played and I took off during that one to, beat the traffic so to speak. They finished the night with "A Little Bit Ugly" from what I read. I see the Mighty Mighty Bosstones about every 2 years, usually in the Summer when they decide to tour again and it's always a great time. It was particularly awesome to hear the Let's Face It album played from start to finish.
Here are my favorites from the night. Check all the full galleries at SkaPunkPhotos.com.
Backyard Superheroes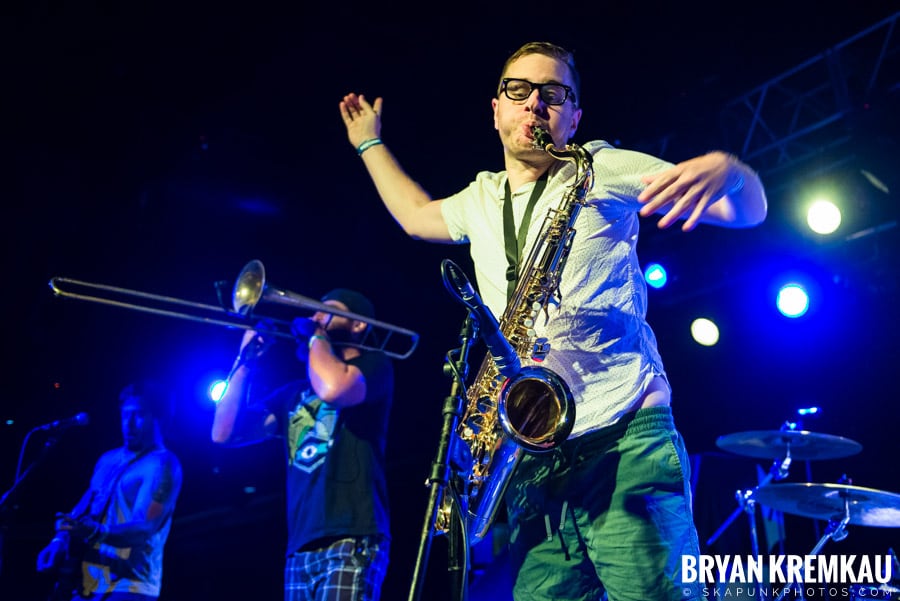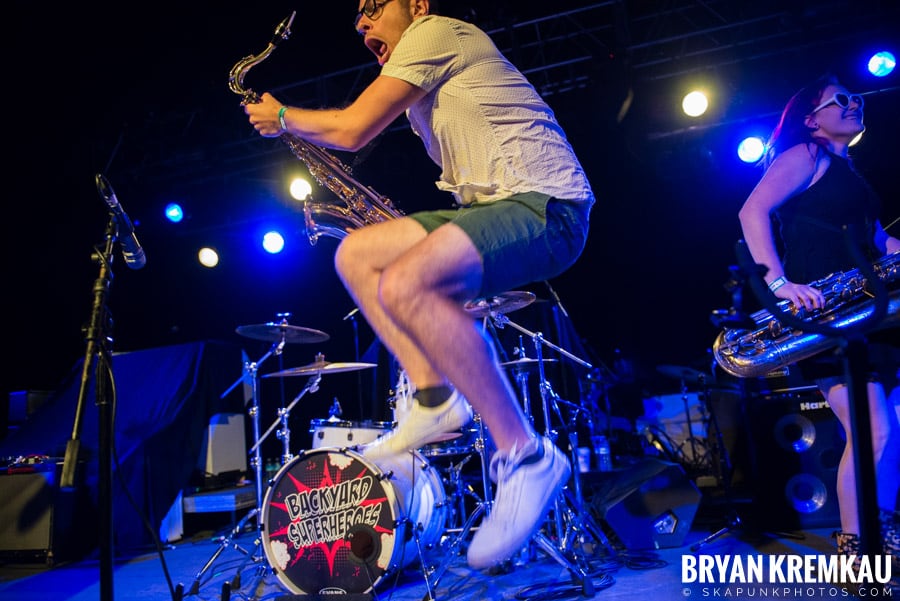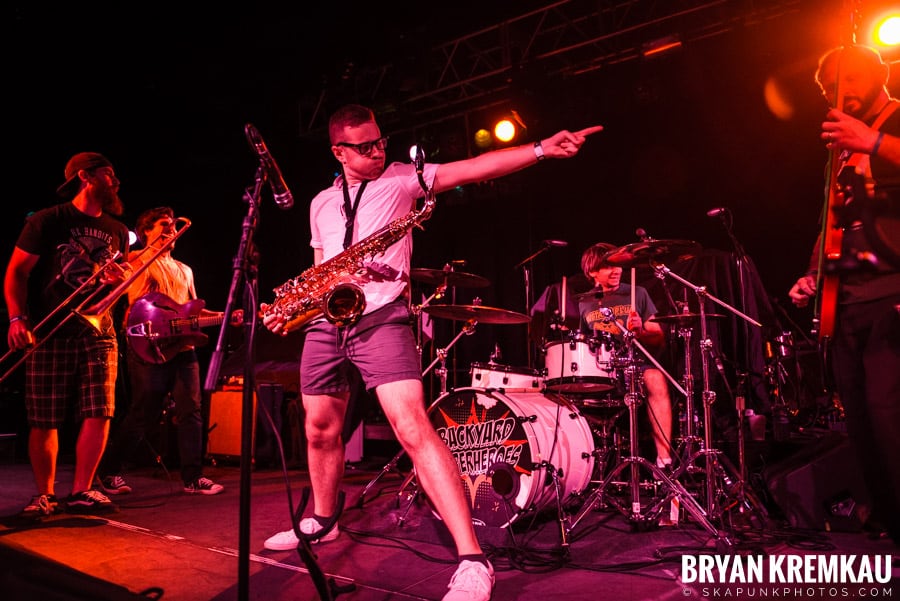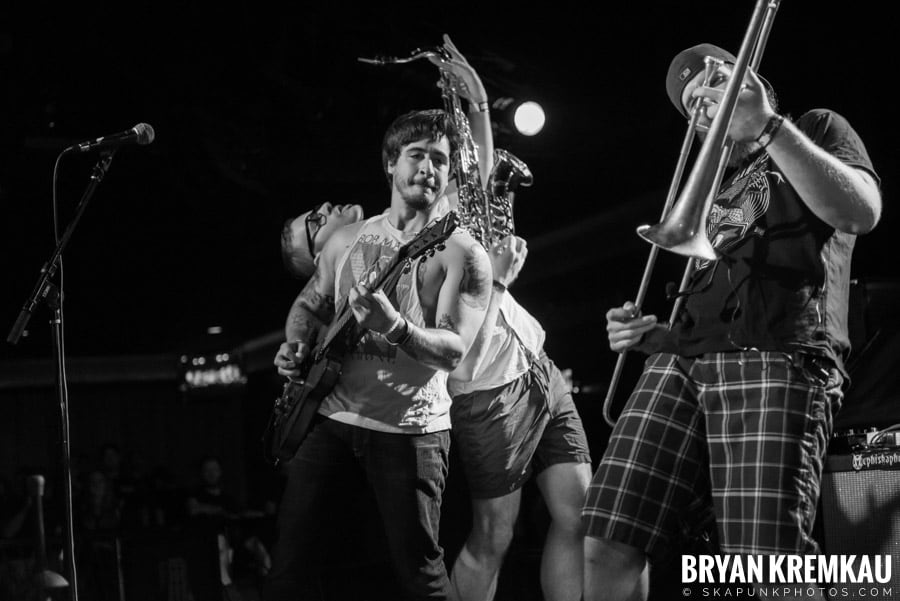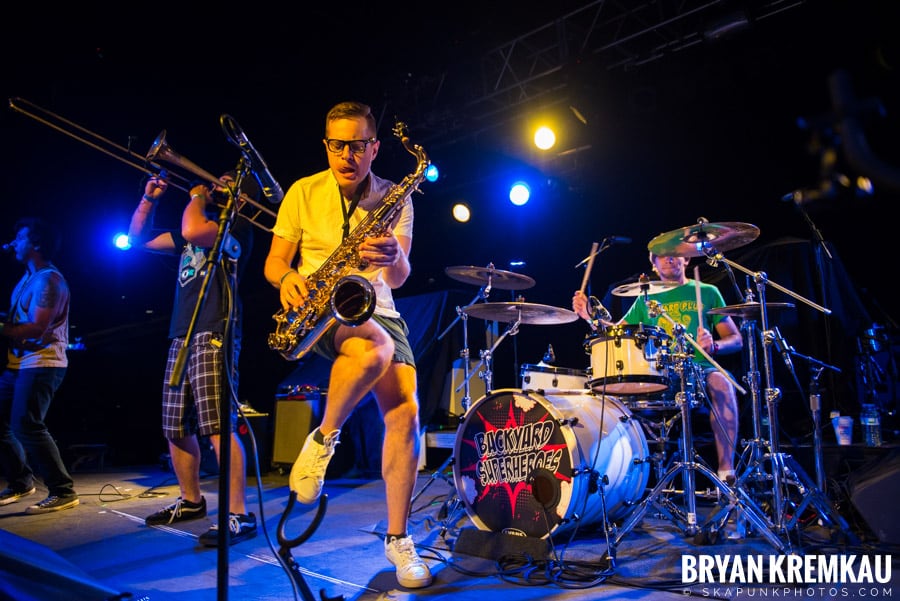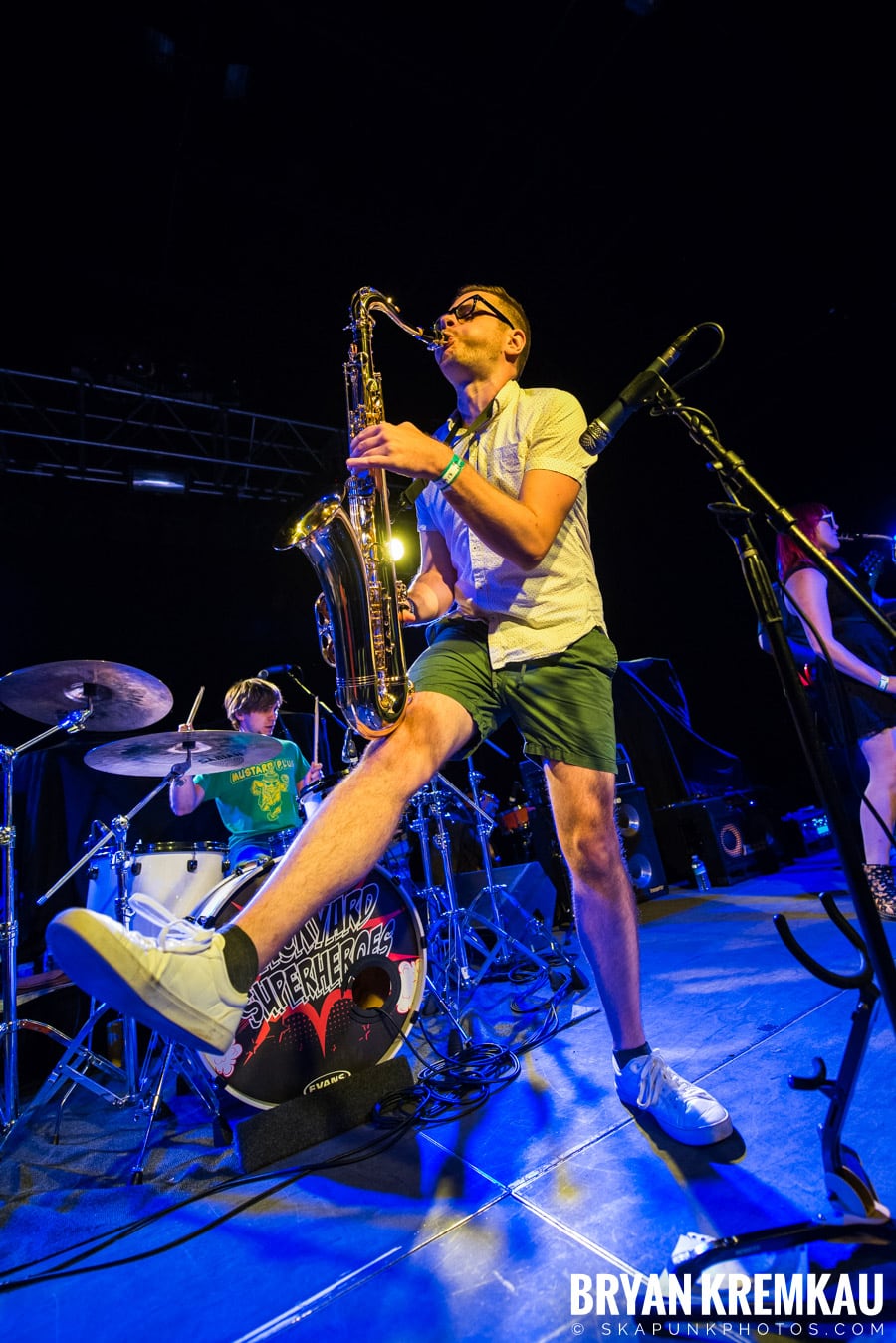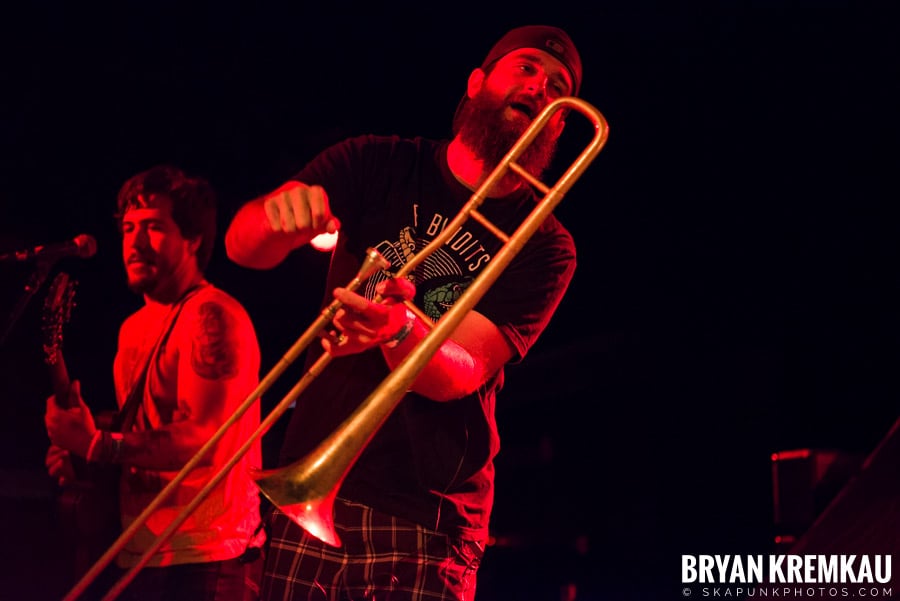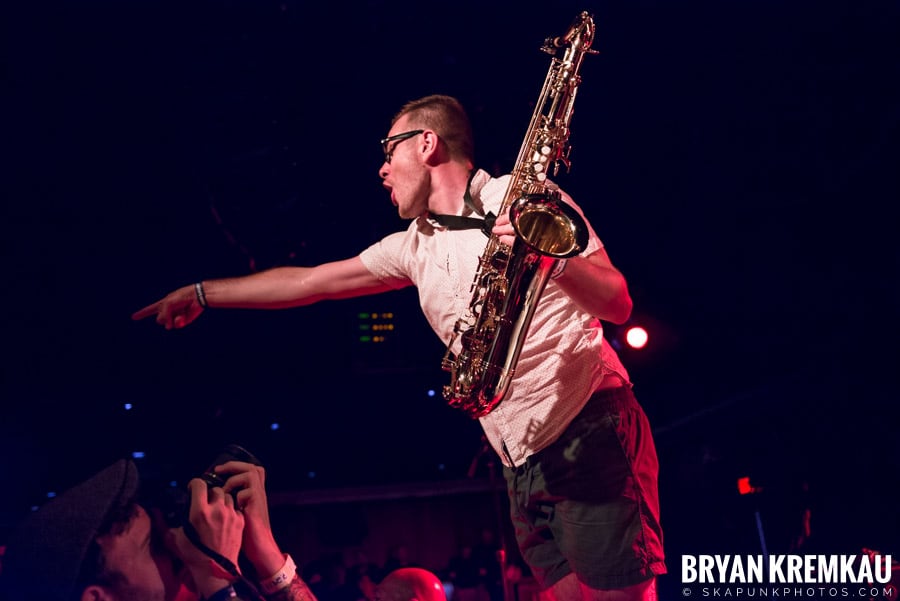 Mephiskapheles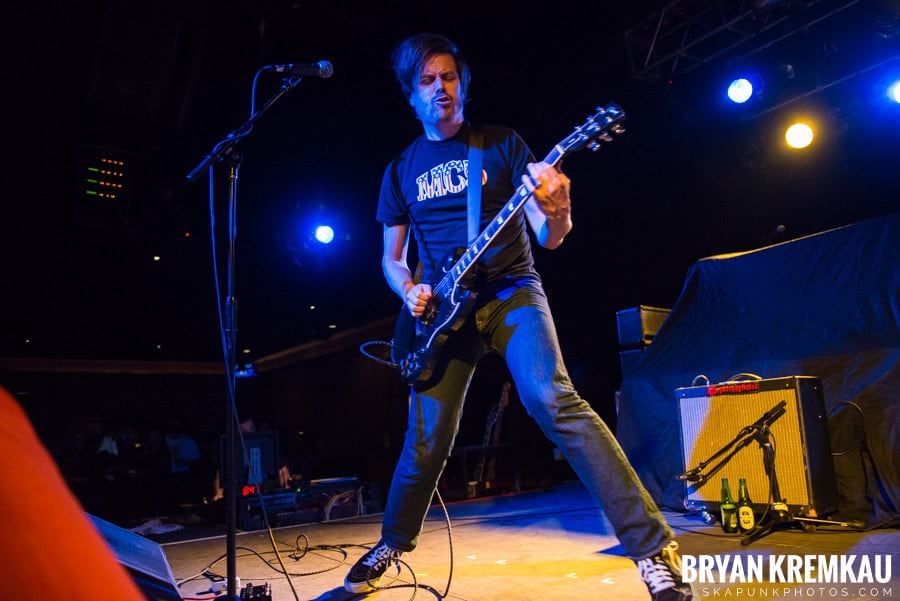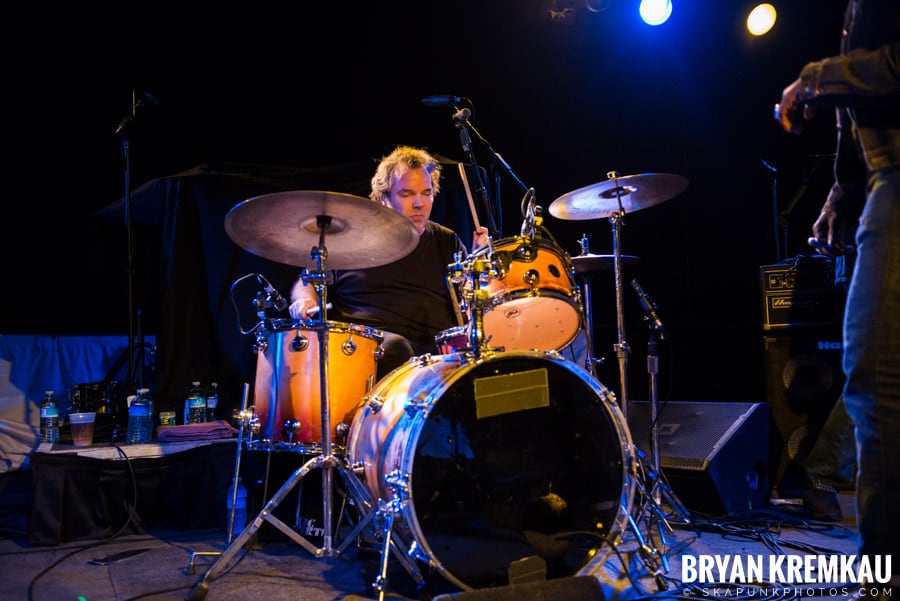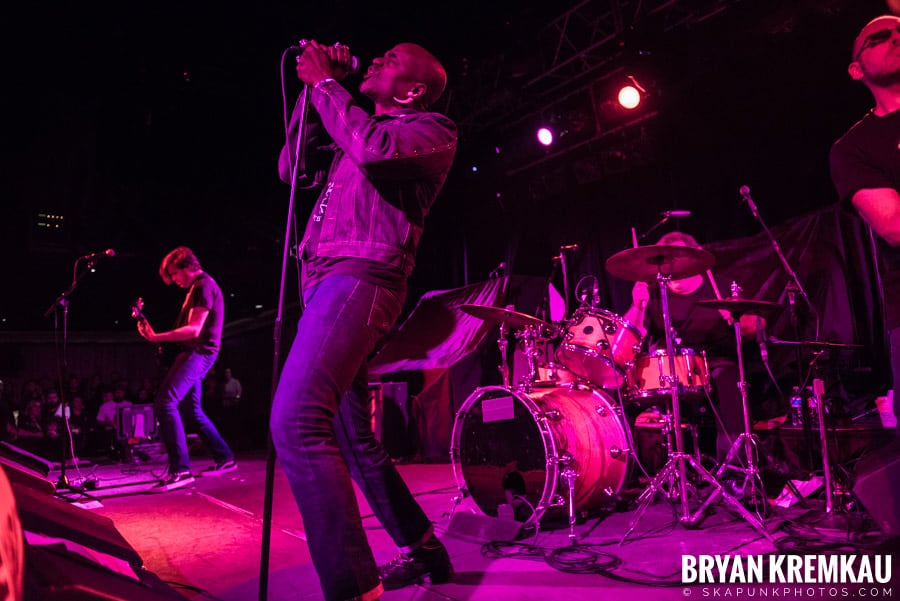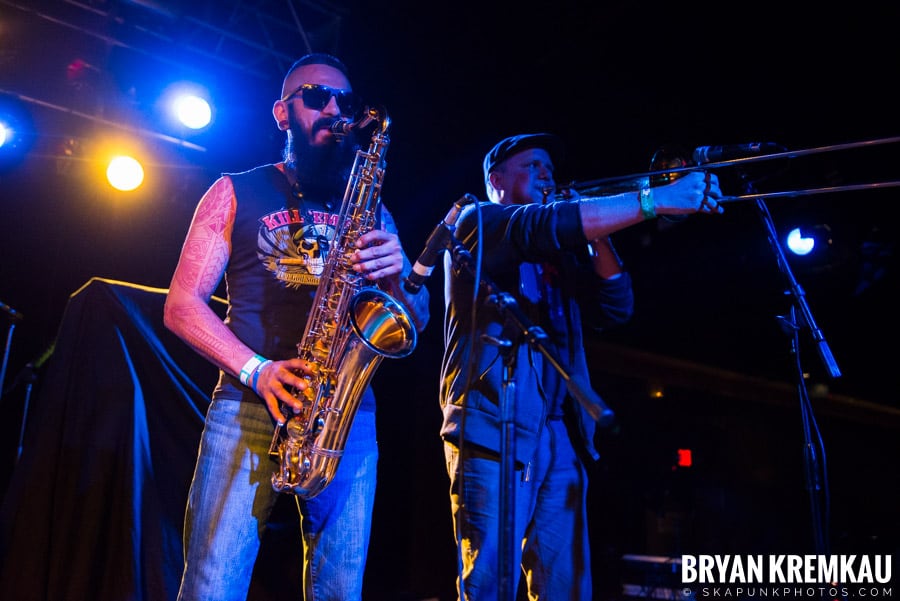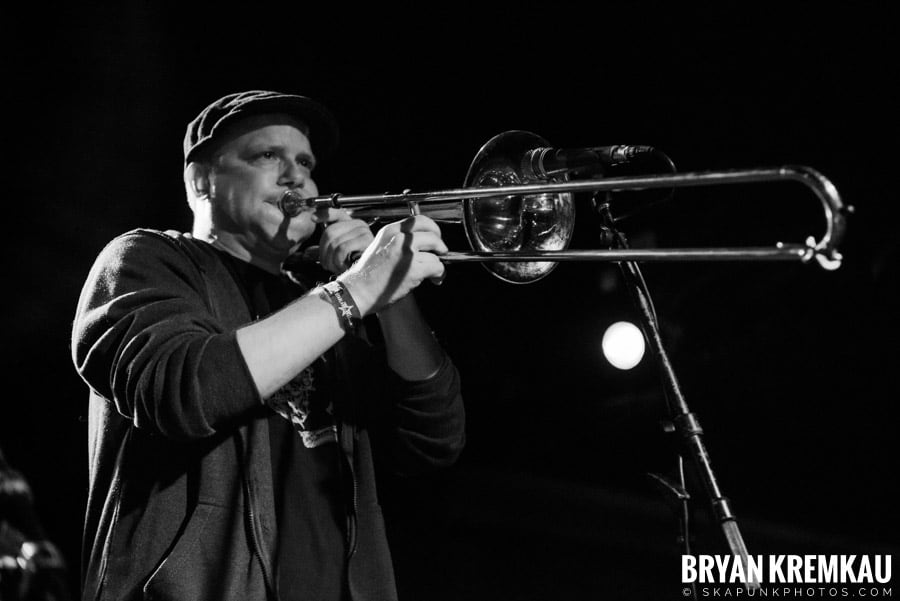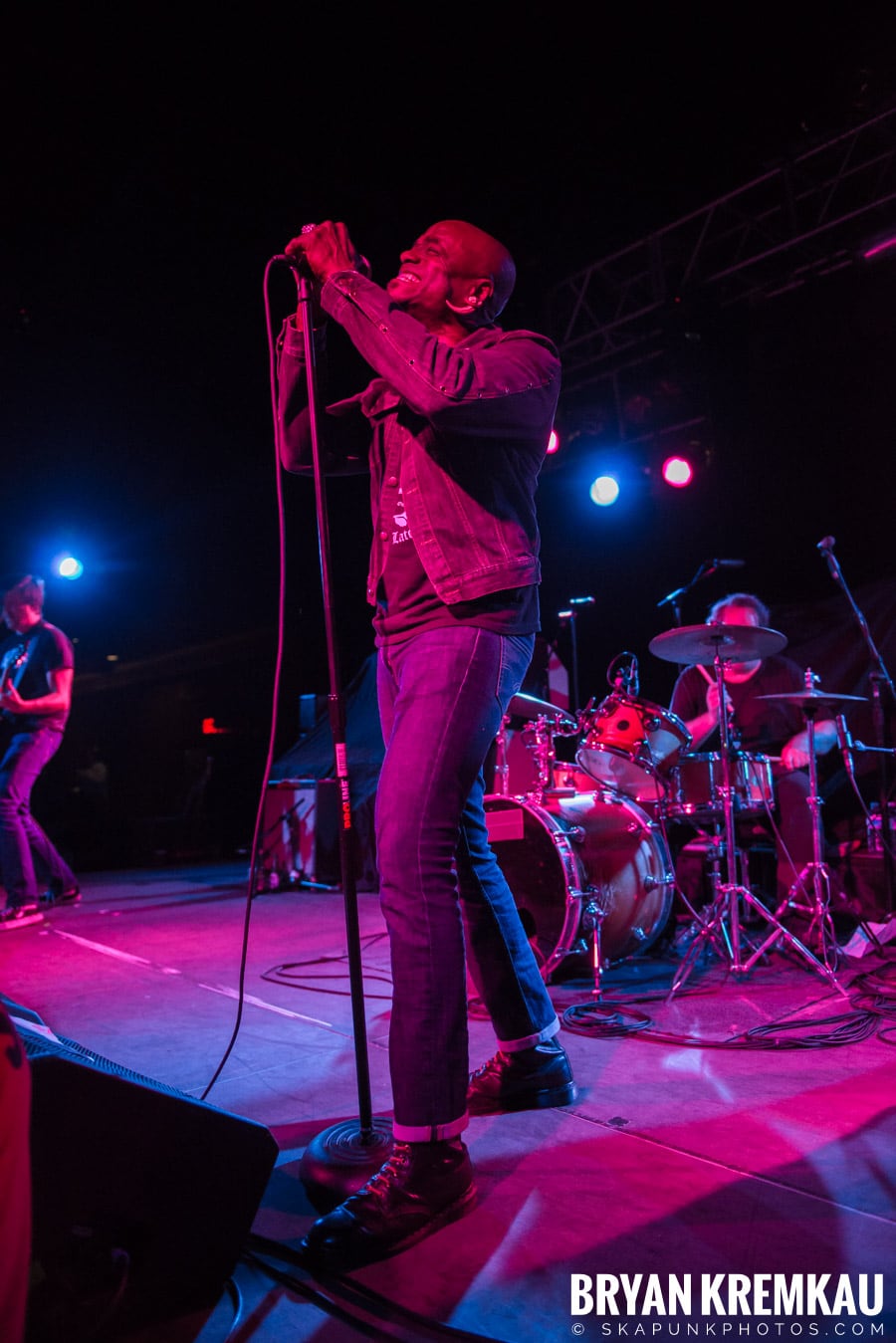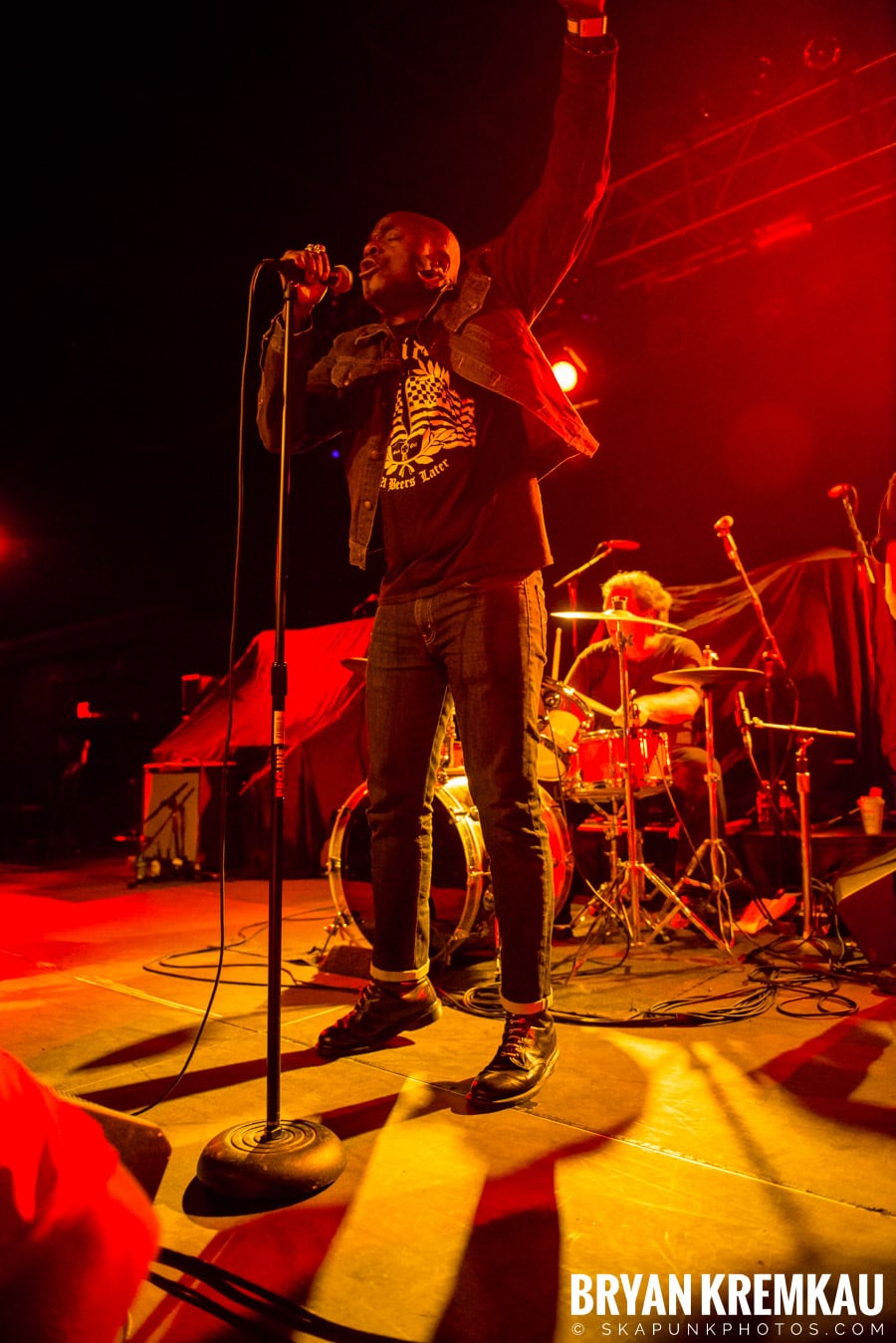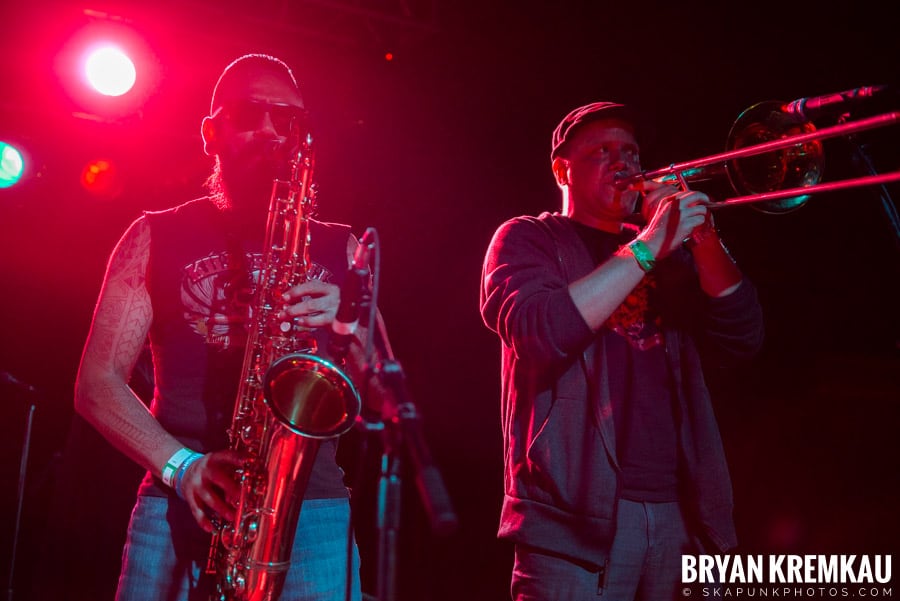 Mighty Mighty Bosstones