ReadJunk Podcast: Episode 12 (Favorite Songs Part 1)
Podcasts | Jul 17th, 2018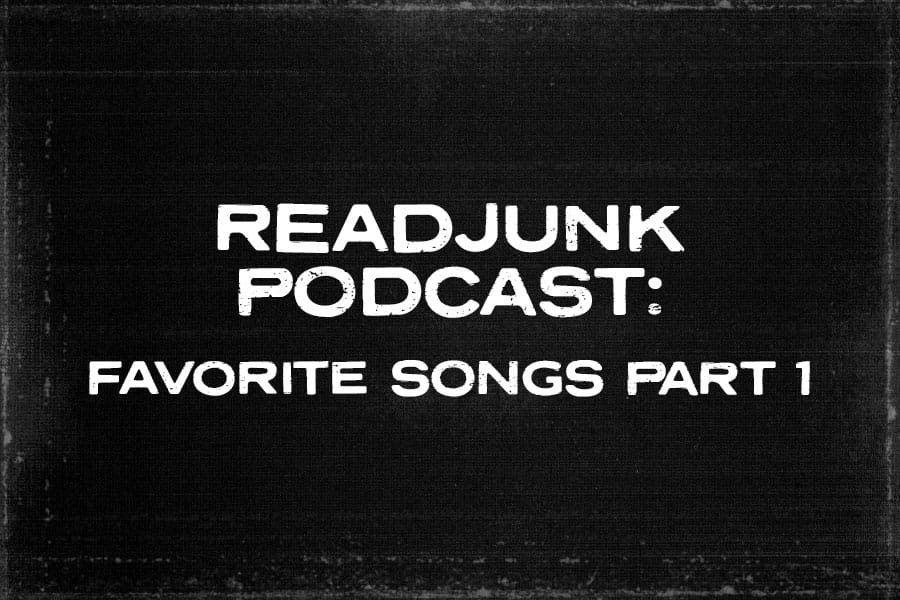 Since I'm turning 40 on Thursday, I thought I would do an episode of some of my favorite songs. Songs that I've been listening to a lot over the last few years. Some of them are old, some of them are new. Just a nice mixture of genres too. At least I seem to think so. If you want to give me a nice birthday present, download and subscribe to the podcast and spread the word about the podcast!

Playlist:
The Comsat Angels – Will You Stay Tonight
Nick Cave & The Bad Seeds – Breathless
The Levellers – Hooligan
The Pogues with Joe Strummer – Turkish Song of the Damned (live)
Carbon Leaf – Under The Wire
Willie Nile – Places I Have Never Been
The Push Stars – Any Little Town
Trapper Schoepp – Lost Cowboy
Neil Young – Harvest Moon
Spirit of the West – Goodbye Grace
The Frightnrs – Make Up Your Mind
Stick Figure – In This Love
Sonic Boom Six – No Man, No Right
Stephen Marley – Revelation Party
Chain Wallet – Remnants of a Night
JAWS – What We Haven't Got Yet
Skinny Lister – Georgie Lad
Mat Kearney – What She Wants
Filter – Take A Picture
Looking Glass – Brandy (You're A Fine Girl)
Gilbert O'Sullivan – Alone Again
The Buckinghams – Don't You Care
The Equals – Back Streets
Charles Bradley – You Think I Don't Know (But I Know)
The Jesus and Mary Chain – April Skies
Psychedelic Furs – The Ghost In You
The Replacements – Achin' To Be
Genesis – Throwing It All Away
The White Buffalo – Where Is Your Savior
Nick Drake – Northern Sky
Be sure to go on iTunes and give the podcast a nice review too!
You can listen, download and subscribe to the podcast on iTunes, Podbean, Stitcher, Google Play, and other places where you download podcasts.